Published on : 08 March 2014 at 19:32 UTC
4. Installing drivers : VMware Tools + VGA (manual mode)
Now to install the drivers and utilities for VMware (VMware Tools) and the installation of the graphics driver from VMware that you will probably install it manually.
To begin, go to the "VM -> Install VMware Tools" menu of VMware.
Note : If you use VMware Player, go to the menu : "Player -> Manage -> Install VMware Tools".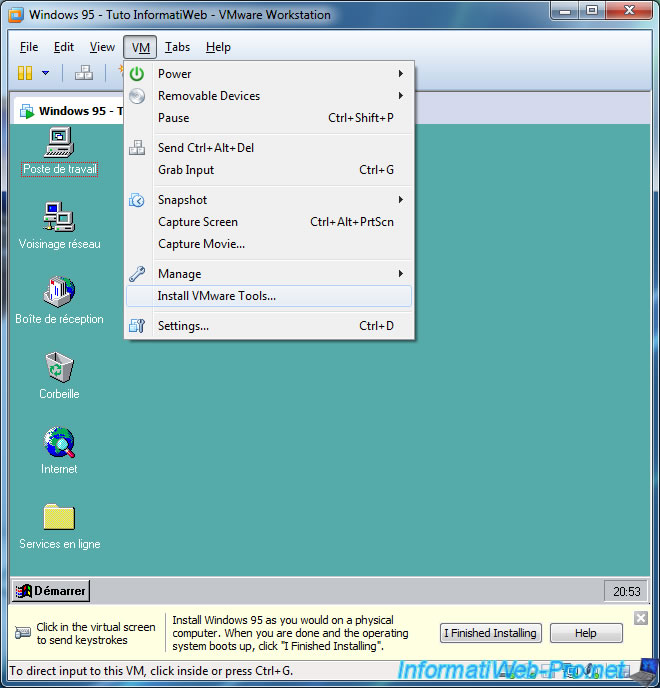 Installing VMware Tools starts.
If this is not the case, go to the desktop and double-click the CD drive.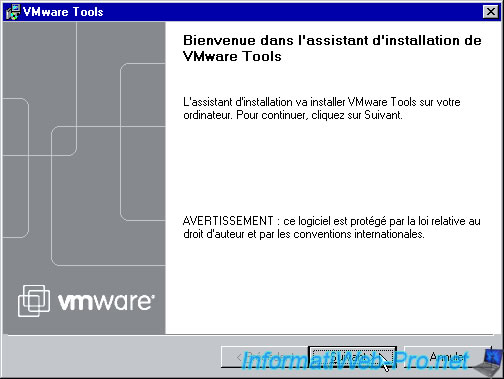 Select "Complete".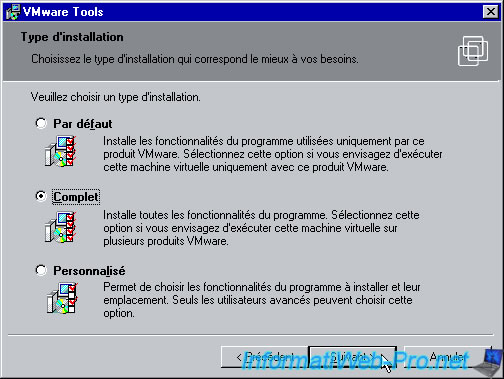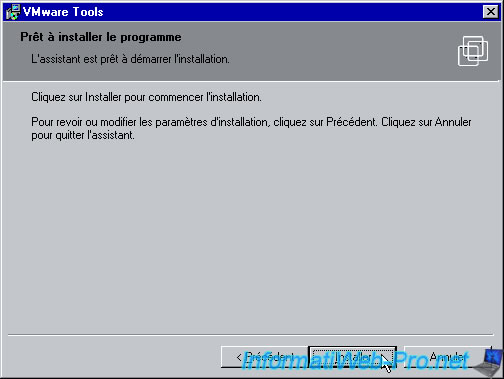 During installation, several warnings will be displayed to notify you that a particular program is not installed Microsoft. Click "Yes" to install them.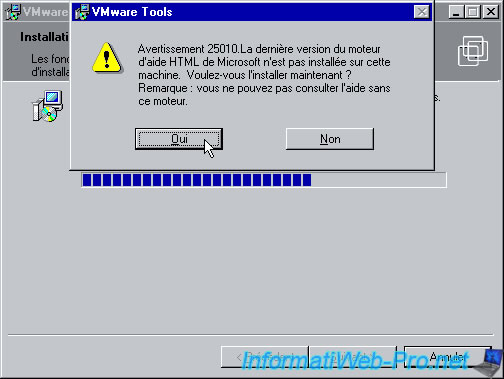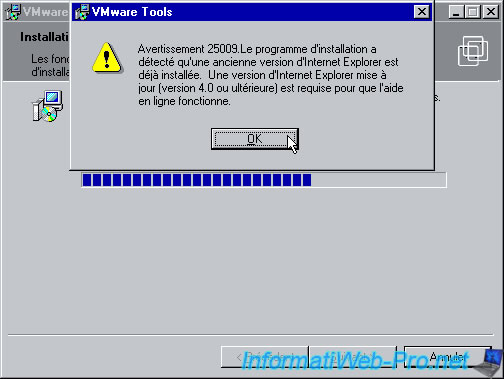 As indicated at the beginning of this section, it is almost certain that the driver "SVGA" graphic VMware will not install automatically.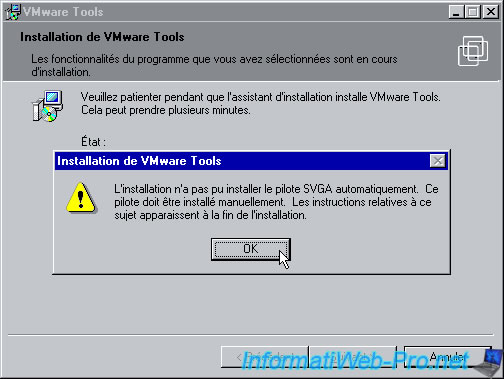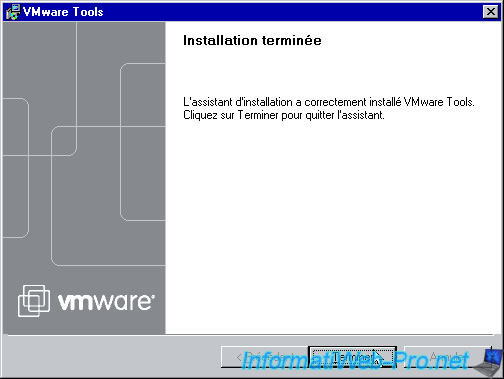 Once the installation wizard closed, a window will ask you to restart. Click No, because we must first install the graphics driver.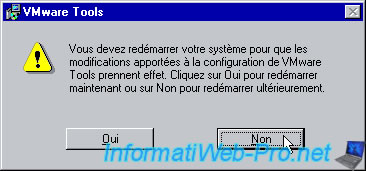 A text document will show you how to install the graphics driver manually.
Official documentation on VMware.com.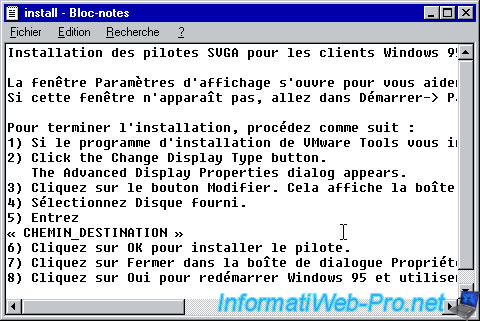 To install this driver (driver) manually, right-click on the desktop (not on an icon) and then click "Properties."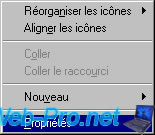 Then go to the "Settings" tab and click "Advanced Properties".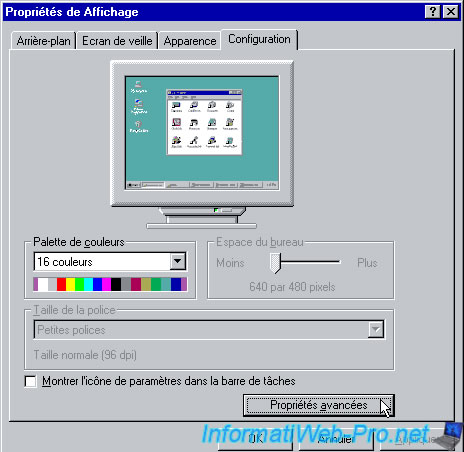 Click on "Change".
Click "Have Disk".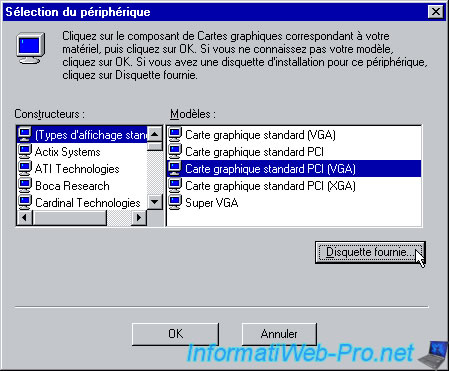 Click on "Browse".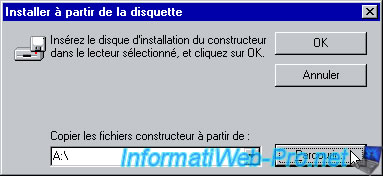 And go to "C:\Program Files\VMware\VMware Tools\Drivers\video" folder.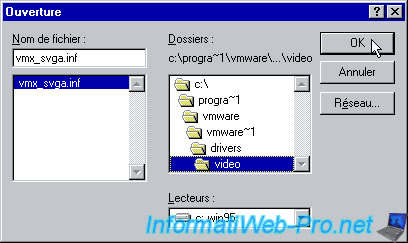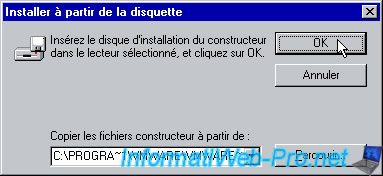 The driver "VMware SVGA II" is displayed.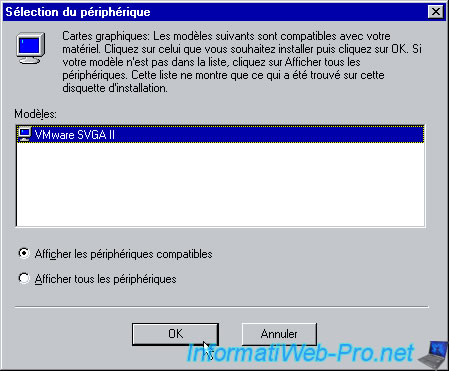 The graphics driver is now installed. For better resolution and to use the full screen mode, go first in the "Monitor" tab.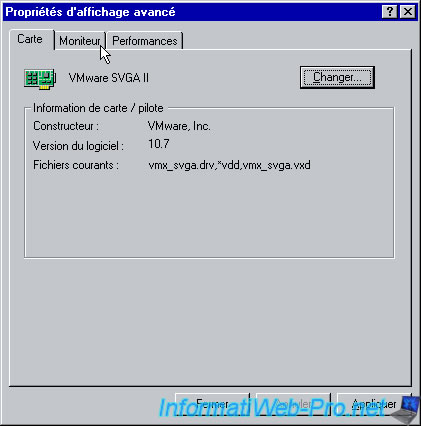 Then click "Change".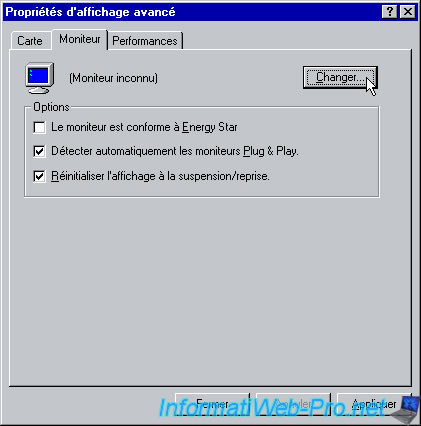 For example, select : Super VGA 1600x1200.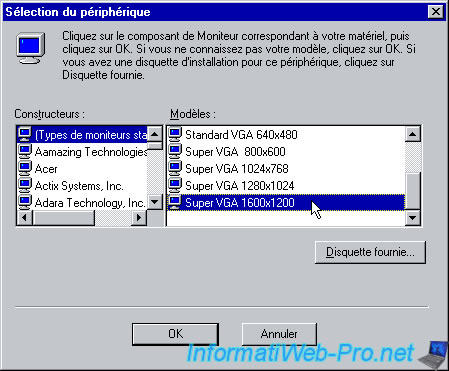 Then apply the changes.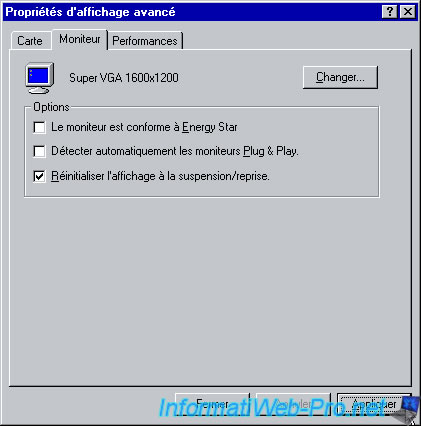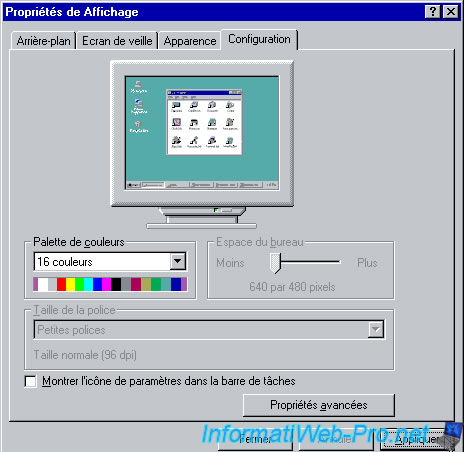 You must then restart the computer to reflect the changes.

After reboot go back into the display properties and change the screen resolution (desktop area named in this case).
Then apply the changes.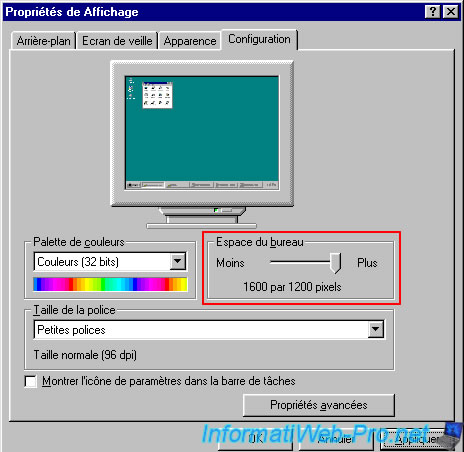 Validez en cliquant sur OK.

Confirm by clicking OK.
Note : We have reduced the display size of the image to prevent it from overflowing but you can view the full size image here.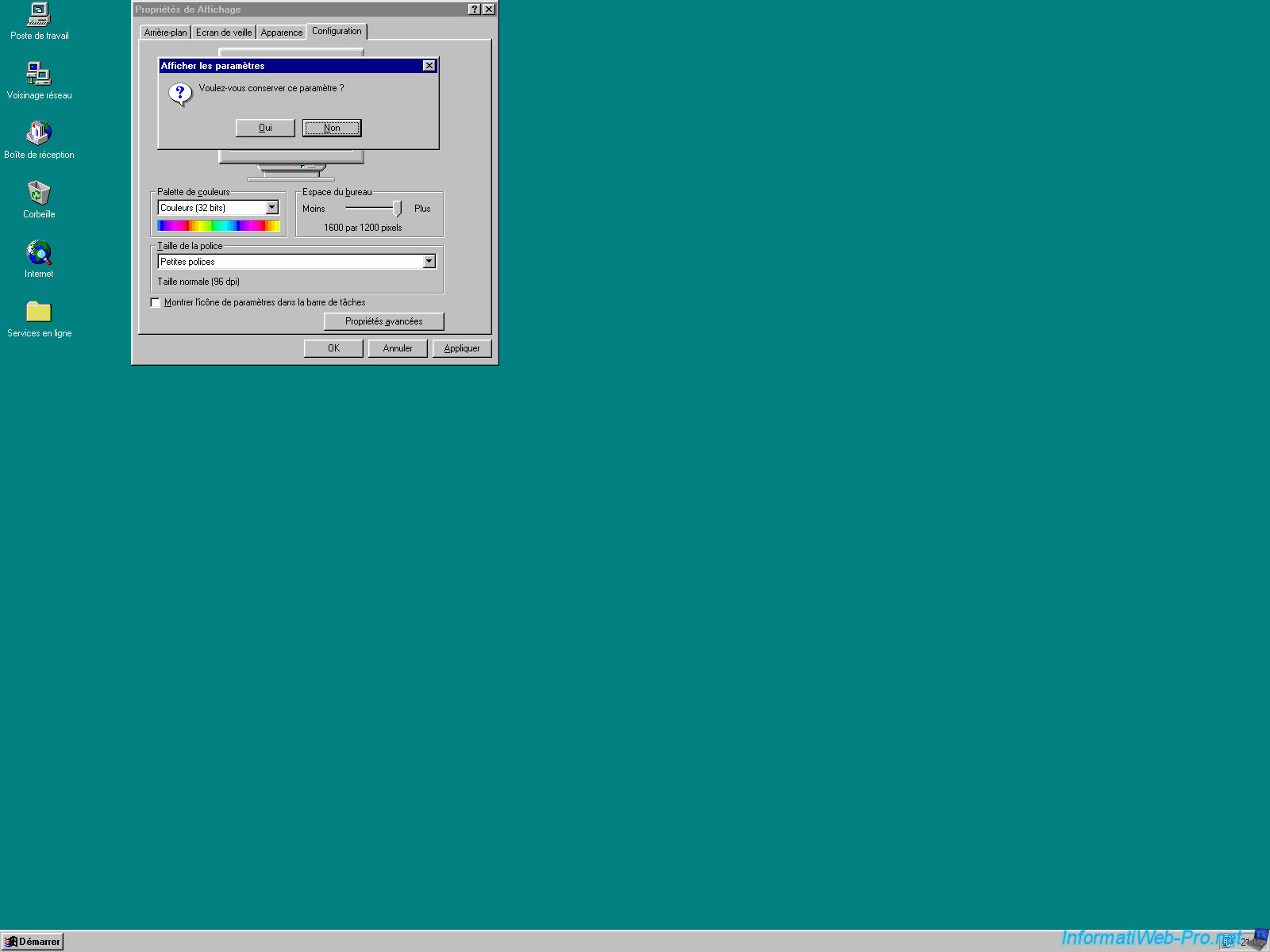 You can now use the full VMware mode.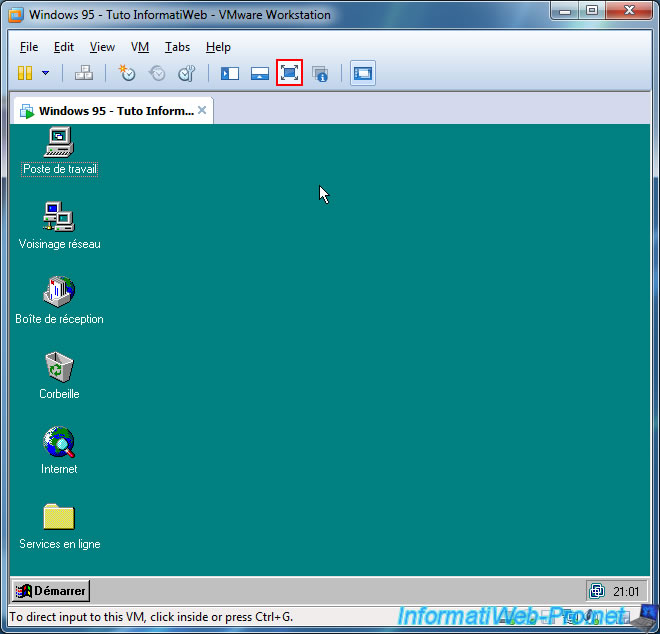 Our native resolution (full screen) is 1680x1050. Overview full size.