Published on : 28 February 2020 at 19:26 UTC
As you probably know, with each version VMware Workstation is a version of virtual hardware.
This allows to :
provide backward compatibility with older versions of VMware Workstation.
virtualize older hardware to run older operating systems, such as Windows 95 with VMware virtual hardware version 5.x
create a virtual machine that is compatible with other VMware products, such as : Fusion, ESXi, ...
For this tutorial, we created a virtual machine with VMware Workstation 14, and then we installed the new version 15 of the same program.
By opening this virtual machine again, we see that it uses hardware compatibility "Workstation 14.x" and that we can upgrade it by clicking on "Upgrade this virtual machine".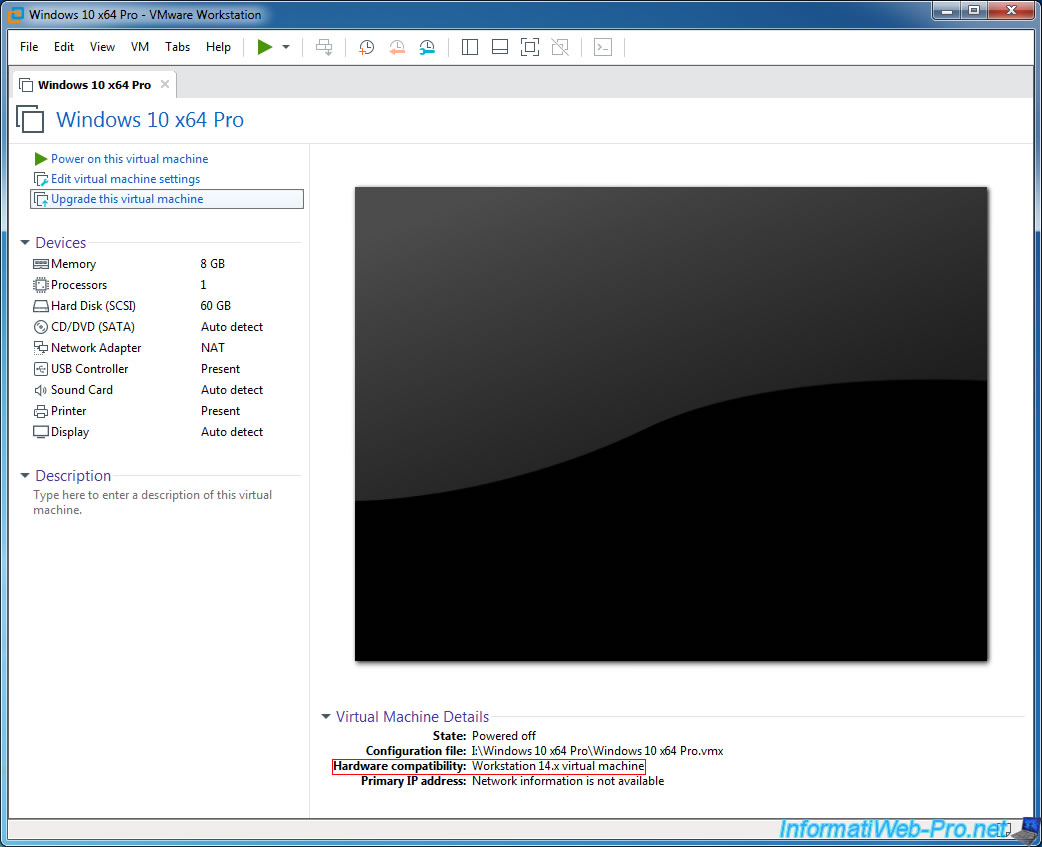 By clicking on "Upgrade this virtual machine", a "Change Hardware Compatibility Wizard" window will appear.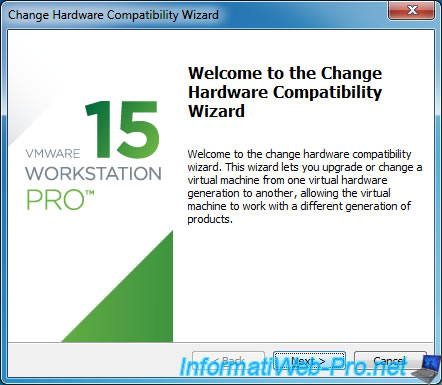 At the moment, this virtual machine is compatible with "Workstation 14.x", which implies various limitations, including the support of DirectX 10.1 which is not present.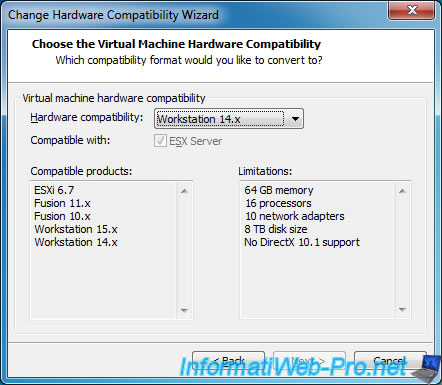 Choose the version 15.x and you will see that the limitations and compatible VMware products will change.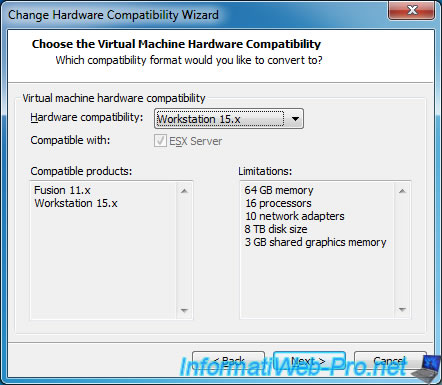 When you want to upgrade the virtual hardware of a virtual machine, you have 2 possibilities :
Create a new clone of this virtual machine : create a copy of it and upgrade that copy
Alter this virtual machine : upgrade the desired virtual machine without creating a copy first
Although this upgrade is not a problem in 99.9% of cases, one day a virtual hardware upgrade may make your virtual machine unusable.
What was our case one day (despite hundreds of upgrades done without problem) with a virtual machine that no longer started because of a blue screen following this upgrade.
So, we recommend that you take a snapshot of it before upgrading the virtual hardware if this virtual machine is important for you.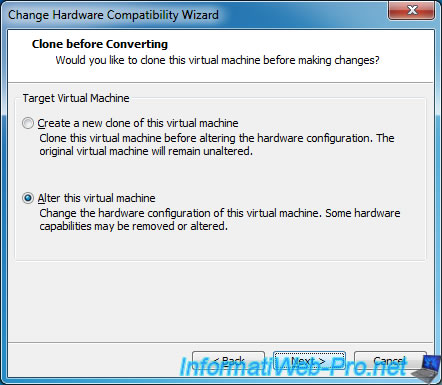 A summary of the upgrade process and sometimes added features will be displayed.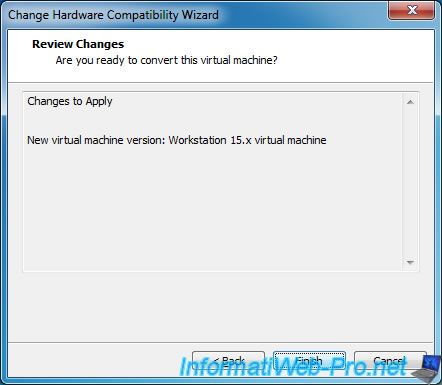 The wizard will reconfigure the virtual hardware of your virtual machine.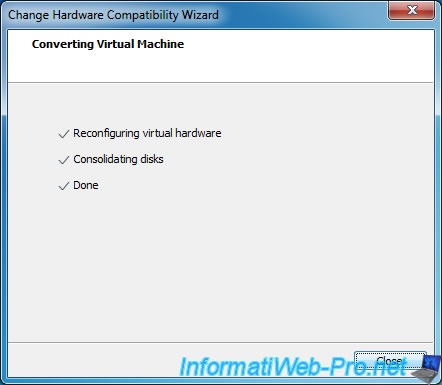 This virtual machine now uses the new virtual hardware in version 15.x.
However, the VMware Tools installed in it are still in version 14.
Start this virtual machine.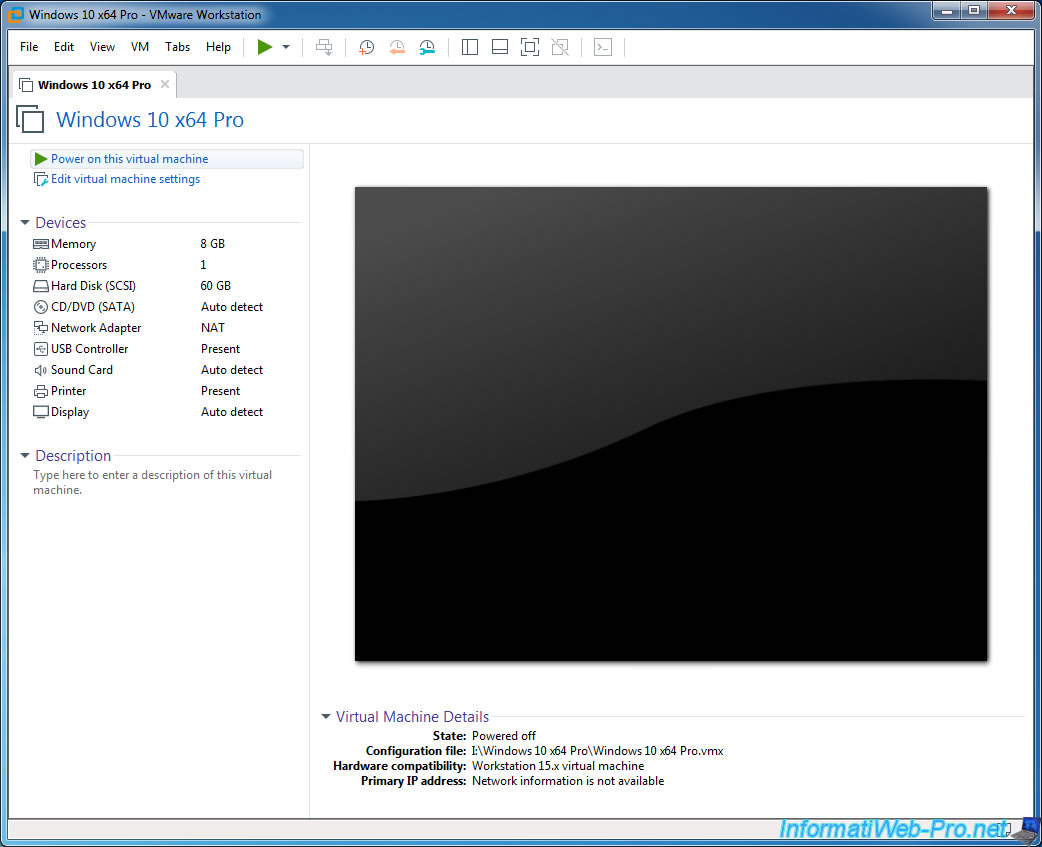 Once on the guest OS, go to the VM menu and click : Update VMware Tools.
Note : the yellow icon on the VM icon next to the time indicates that the VMware Tools are not up to date.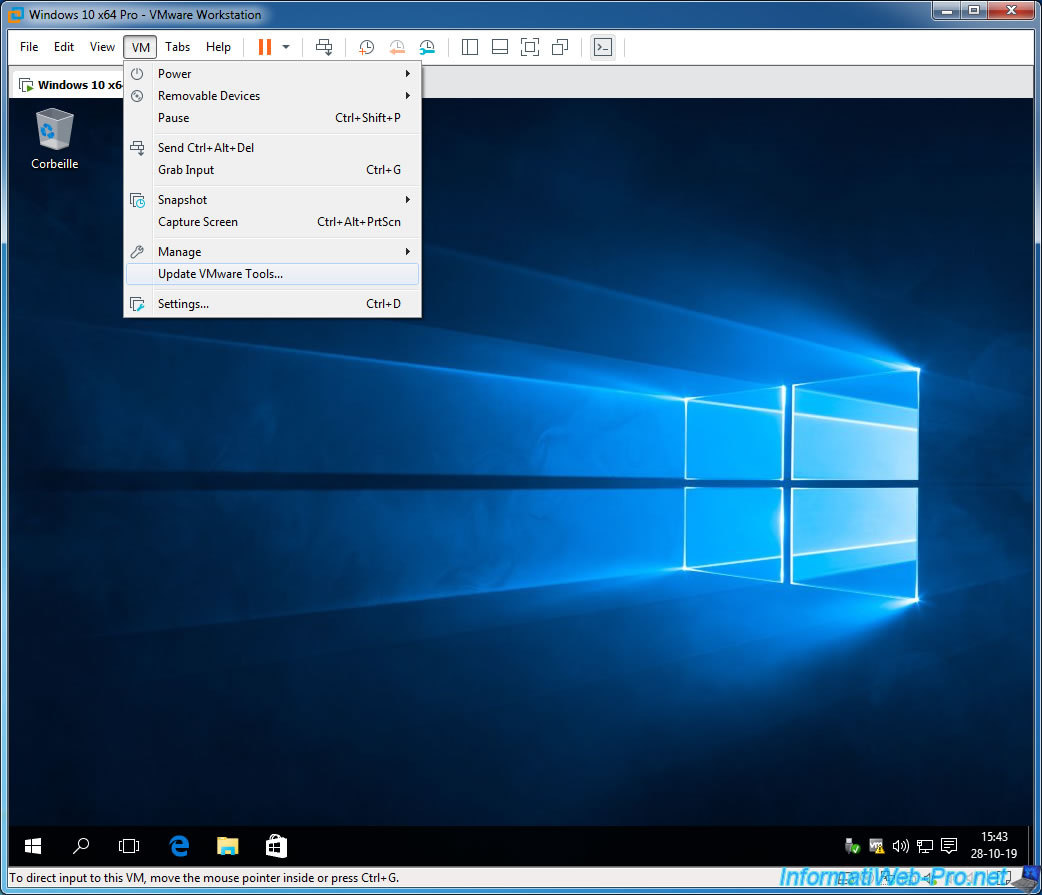 Use the Windows notifications to launch the VMware Tools installer or go through "This PC" (formerly : Computer).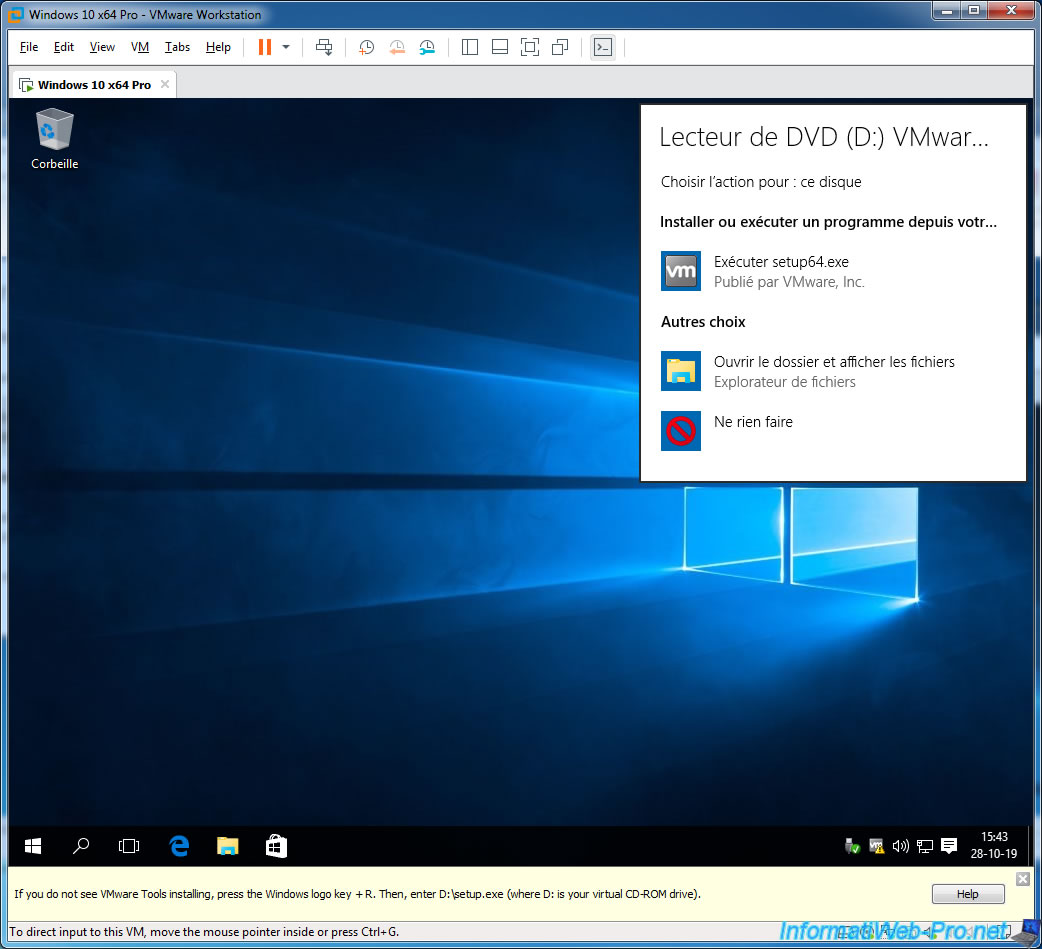 The "VMware Tools Installation" program appears.
Perform a typical installation as usual.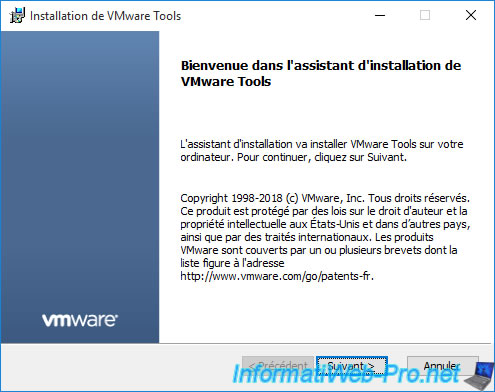 Then, restart the virtual machine at the end of the installation.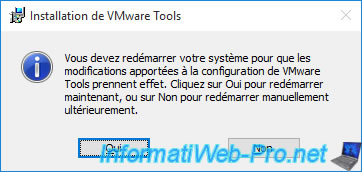 Now, your virtual machine uses the latest version of the virtual hardware provided by VMware Workstation and the VMware Tools are up to date.
This allows you to benefit from the best performance and the latest features offered by VMware Workstation.