Published on : 27 September 2019 at 08:33 UTC
When you use a virtual machine or a virtual desktop hosted on a Hyper-V virtualization server, the operating system uses a fake graphics card.
It's therefore less powerful than a real graphics card and can be a problem if you need to use software such as AutoCAD or 3ds Max.
To overcome this problem, it's possible to associate a graphics card with a virtual machine (in other words to use the GPU passthrough or vGPU) thanks to the Microsoft RemoteFX feature.
1. Role installation : Remote Desktop Virtualization Host
If you are trying to enable the RemoteFX support on your Hyper-V server, you will see that the installation of the "Remote Desktop Virtualization Host" role service is required to enable it.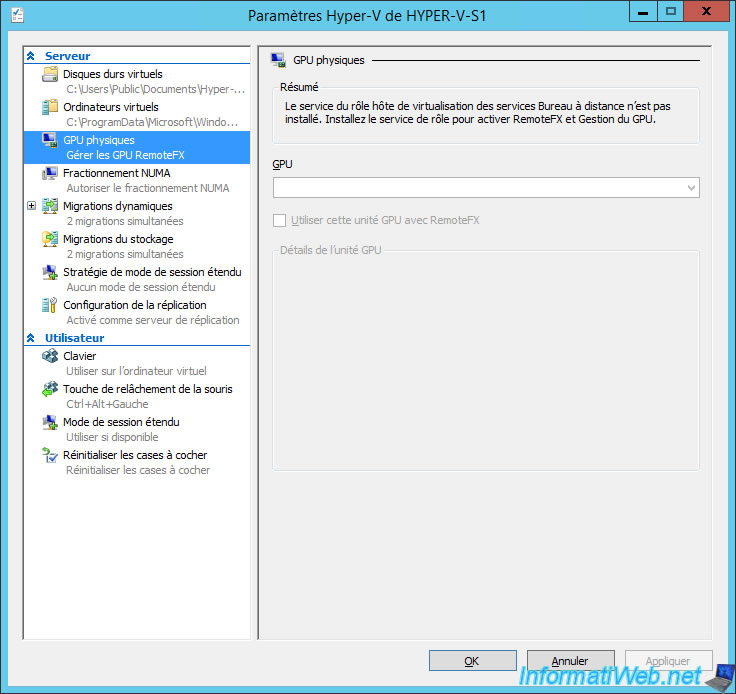 Launch the "Add Roles and Features Wizard" to your Hyper-V server and select "Role-based or feature-based installation".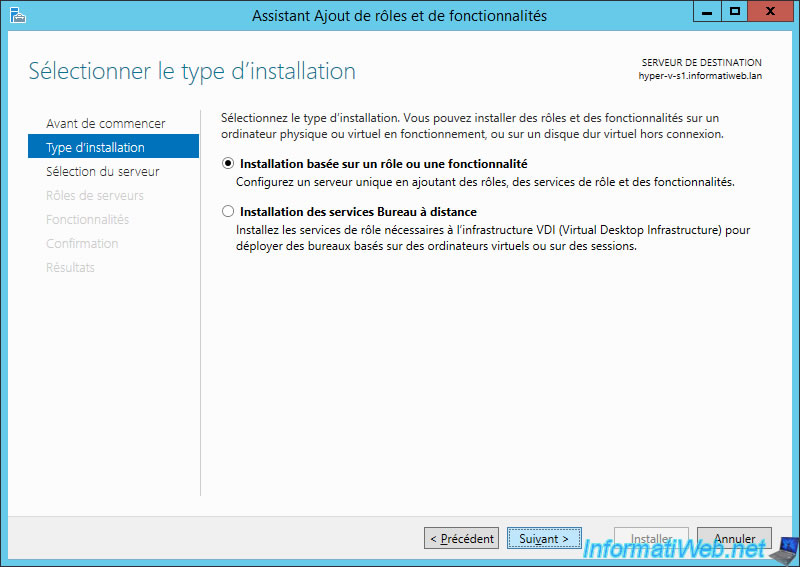 Select the Hyper-V server where you want to enable RemoteFX.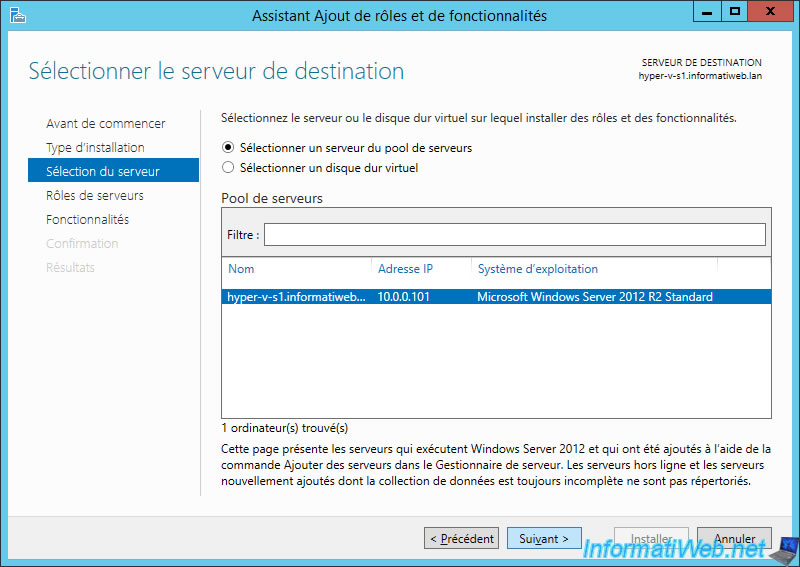 Check the "Remote Desktop Services" box.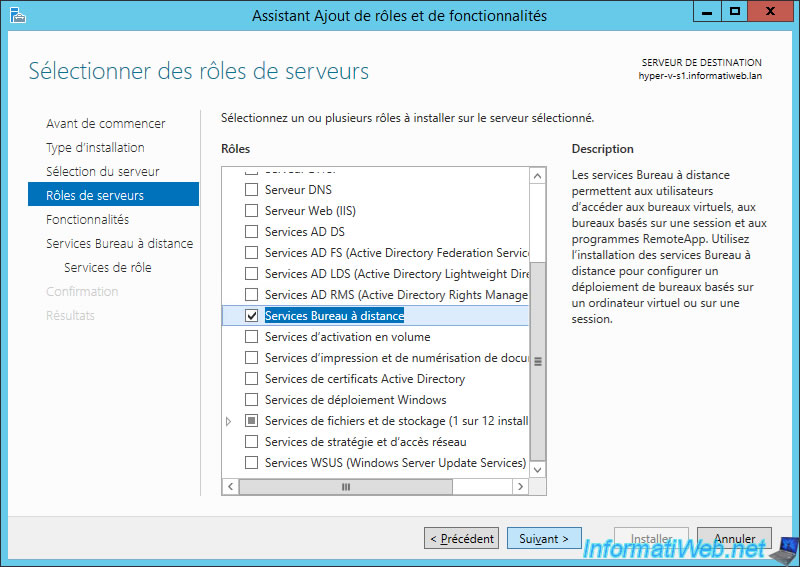 Check the "Remote Desktop Virtualization Host" role service.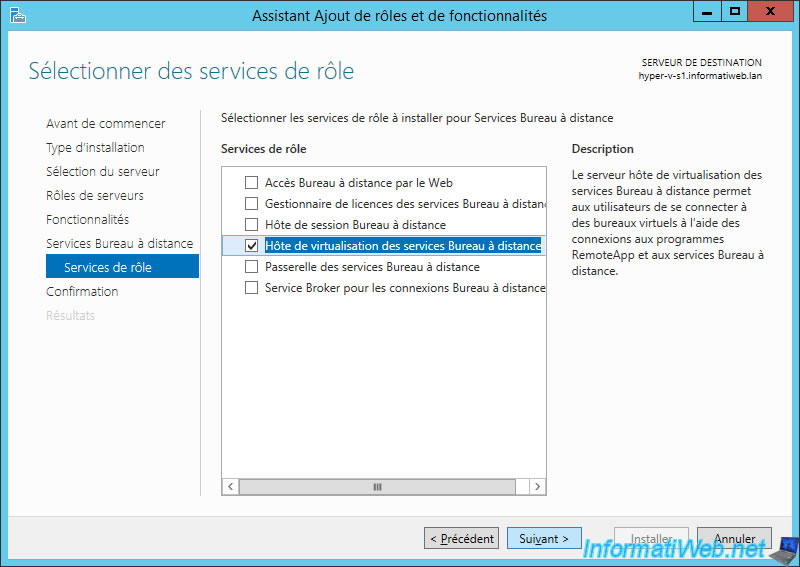 Click Install.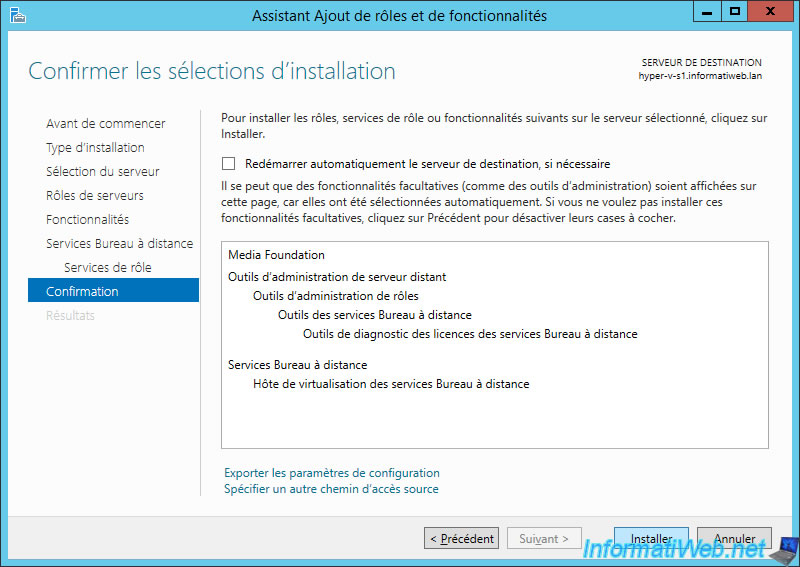 Once installed, you will need to restart your Hyper-V server.
The Remote Desktop Services section is available in the Server Manager.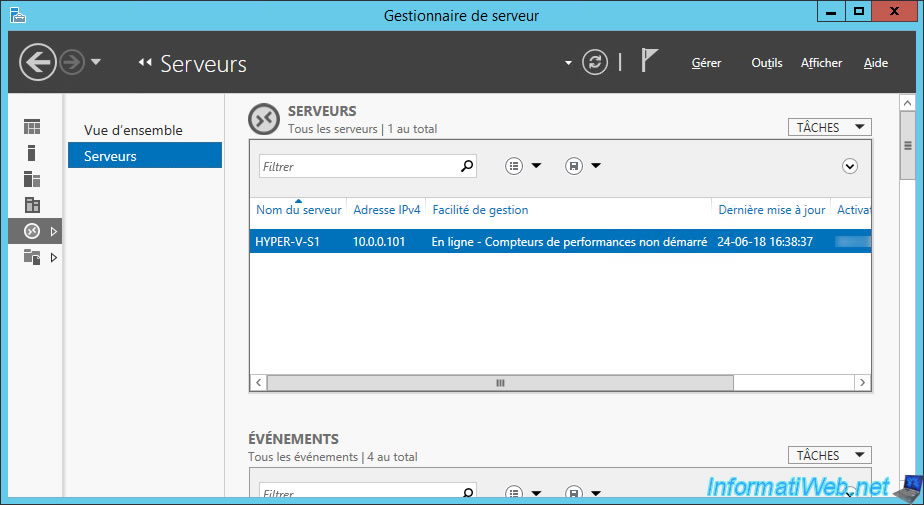 2. Create a virtual machine
If necessary, create a new virtual machine.
In our case, we will install Windows 8 Enterprise in 64 bits.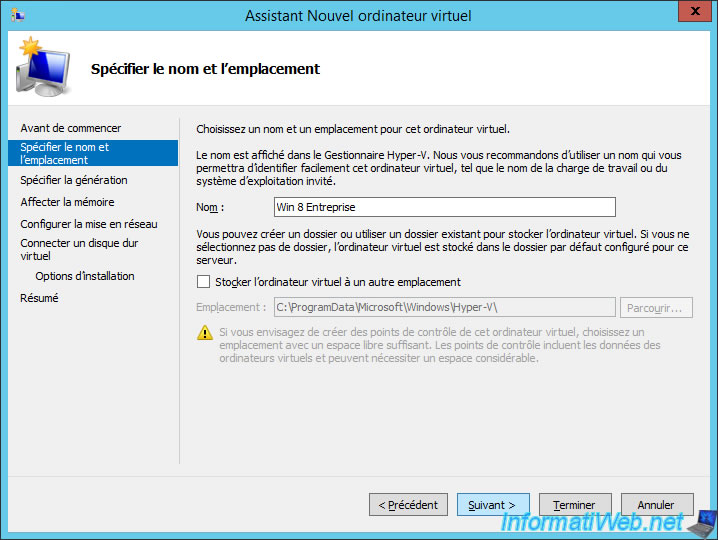 Warning : you must select "Generation 1" to be able to add the RemoteFX graphics card later in the settings of your virtual machine.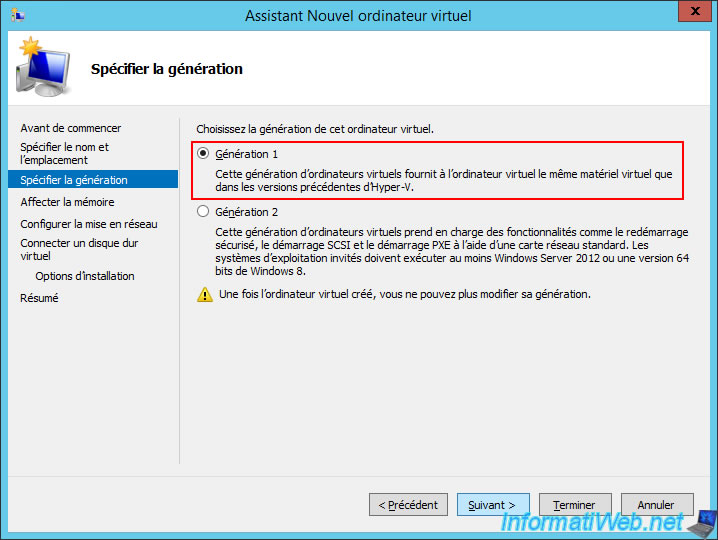 Select the Windows iso file.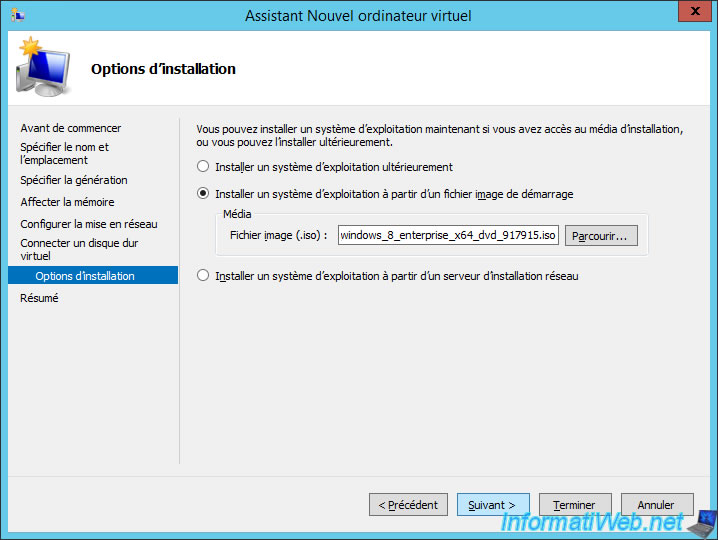 Click Finish.