Published on : 08 March 2019 at 19:16 UTC
To access the RemoteApp programs of your RDS infrastructure, you can use the RDS web access, the RemoteApp and desktops connections, but also a modern application available since Windows 8.
In this tutorial, we will present the modern Remote Desktop application and how to configure it to access your RemoteApp programs.
However, be aware that you will need a Microsoft account to download and install this modern application from the Windows Store.
To get started, open the Windows Store.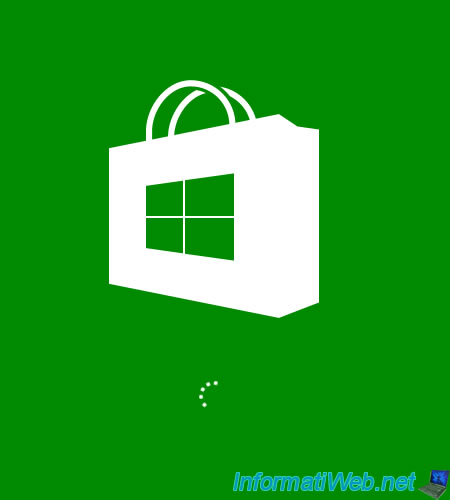 In the Windows Store, search for "Remote Desktop" and click on the application of the same name.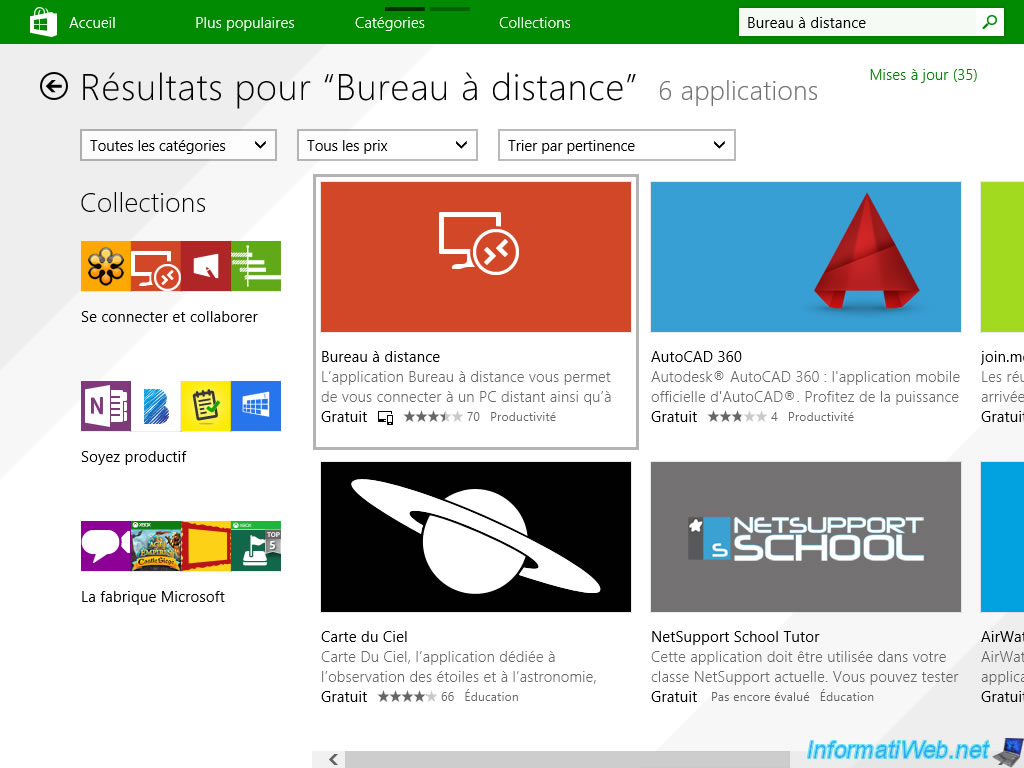 Click on "Installation".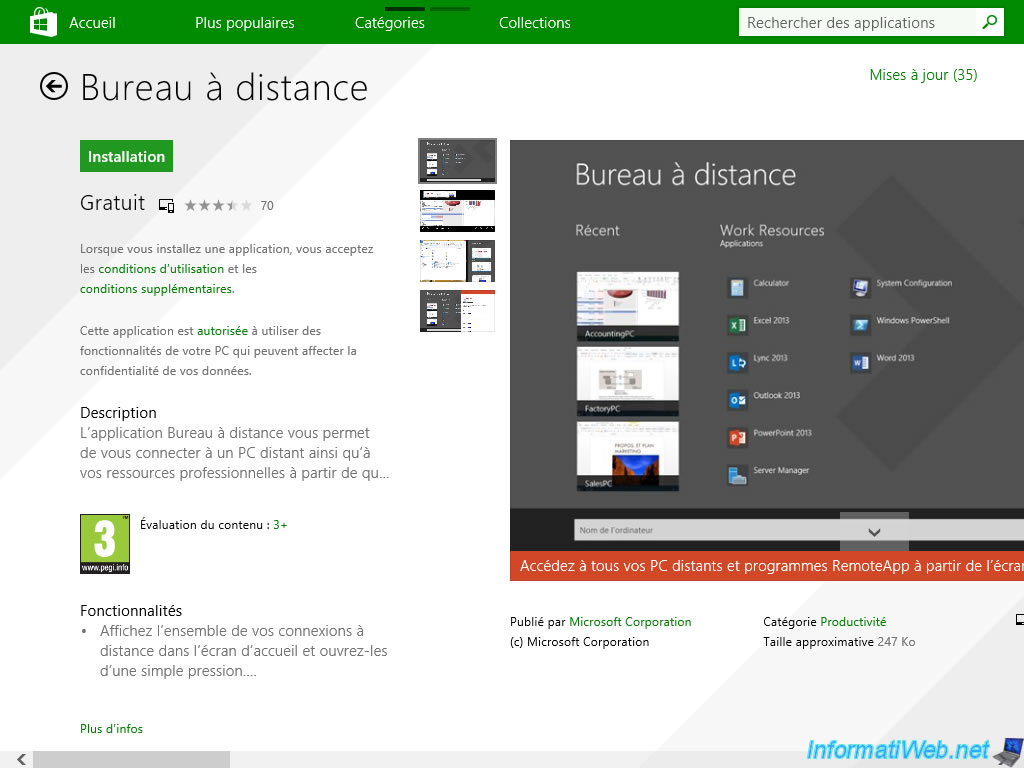 Select the computer settings to synchronize with your Microsoft account if you want.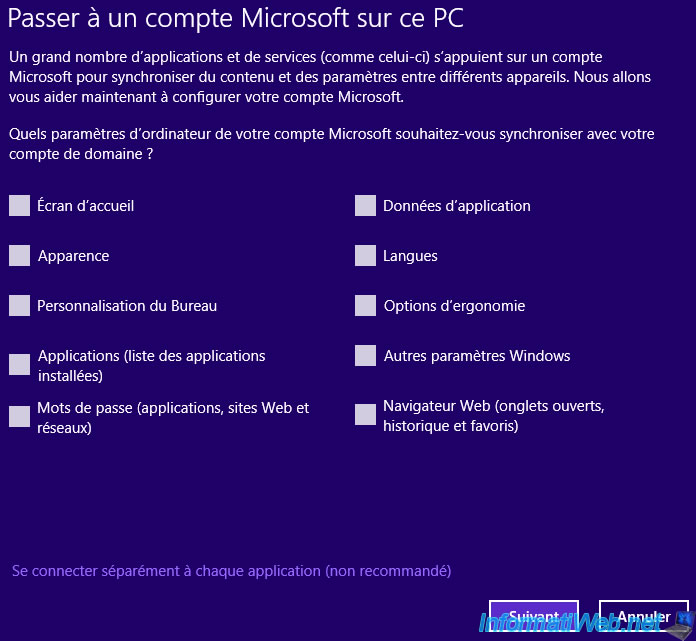 Sign in with a Microsoft account if you have not already done so.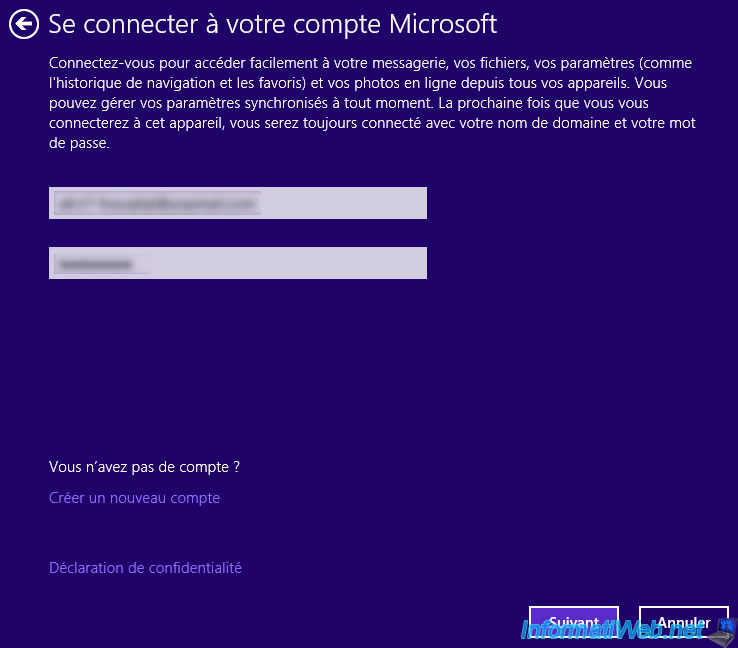 Click "Ask me later" if this question is displayed.

The application is installed.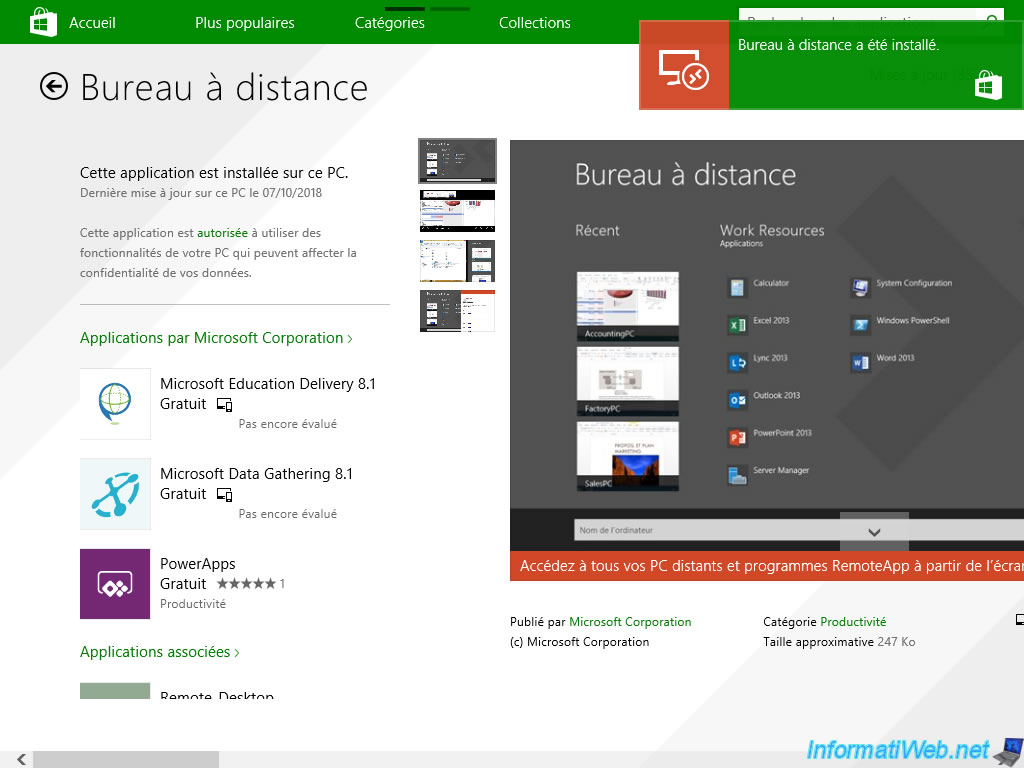 In the Windows start menu, you will find a new program named : Remote Desktop.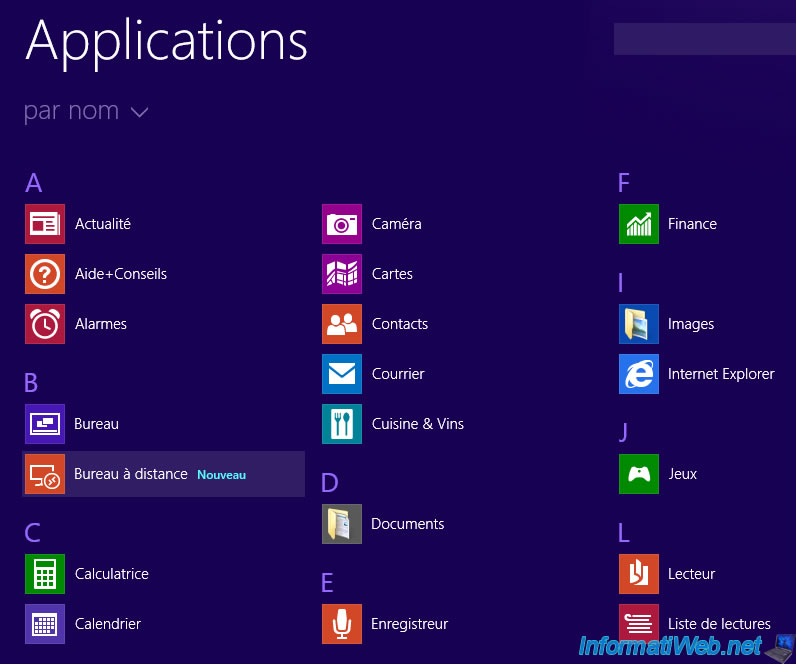 After you launch the program, click : Access RemoteApp and Desktop Connections.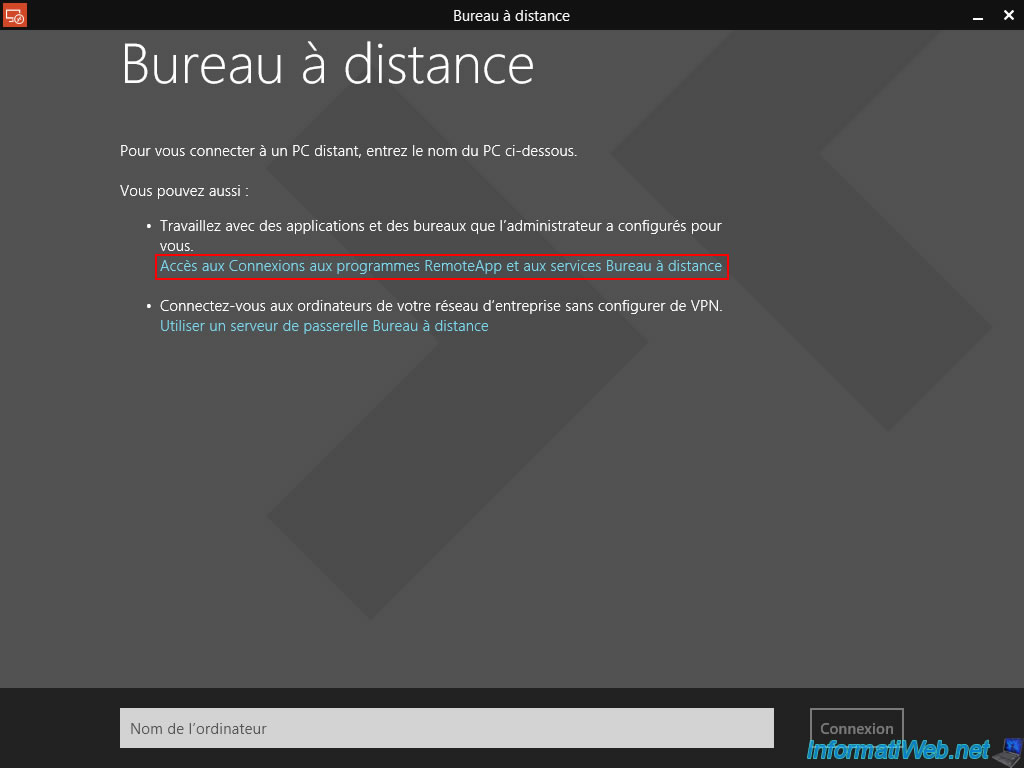 Enter the address of your RDS server as shown below.
Which gives in our case : https://rds.informatiweb.lan/RDWeb/Feed/webfeed.aspx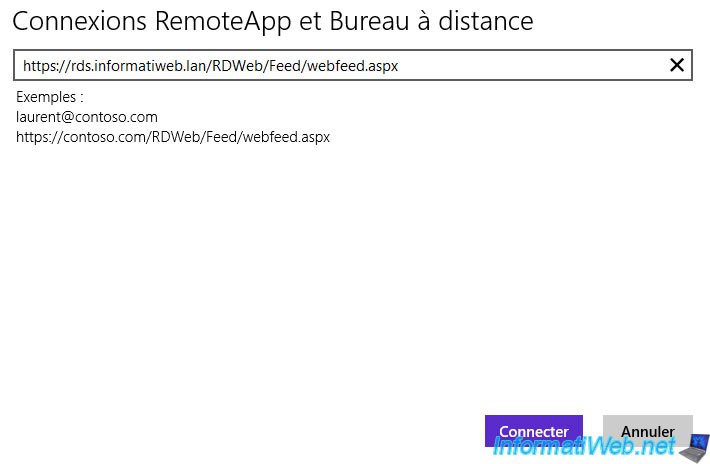 Log in with an Active Directory account that has access to RemoteApp programs on your RDS server.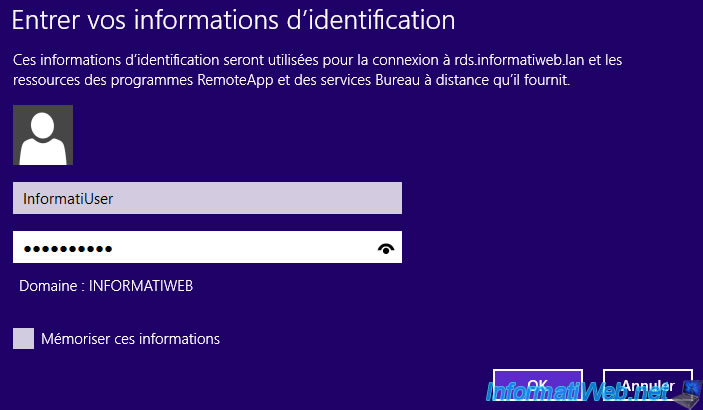 In our case, this application tells us that we have access to 0 desktop and 2 applications.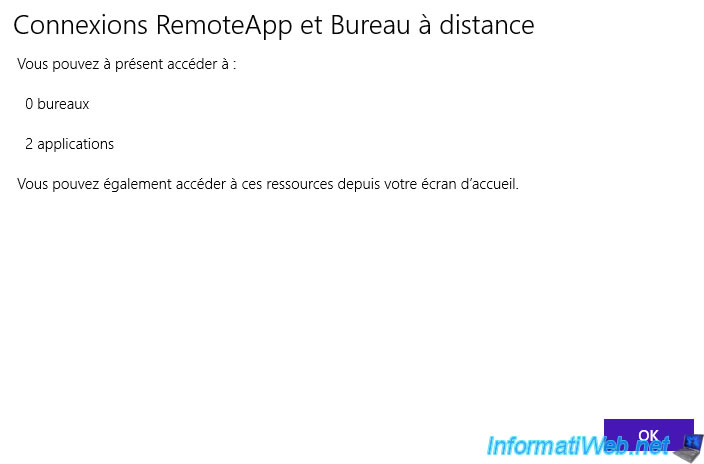 The advantage of this application is to list only the desktops and RemoteApp programs that your users have access to, rather than spotting them in the start menu of the client computers.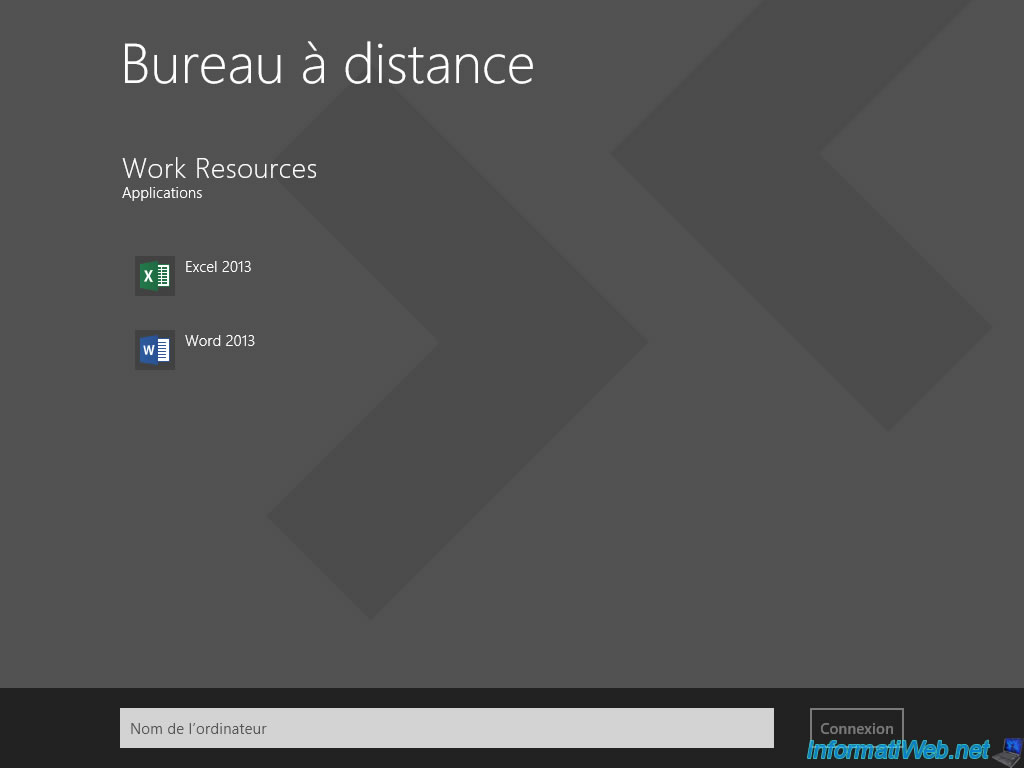 Then, the rest is identical.
A RemoteApp window will appear when starting a RemoteApp program.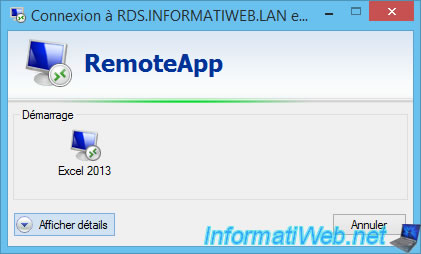 A second window will appear to tell you which server you are going to connect to.
Note : check the "Don't ask me again for remote connection from this publisher" box to stop seeing this window.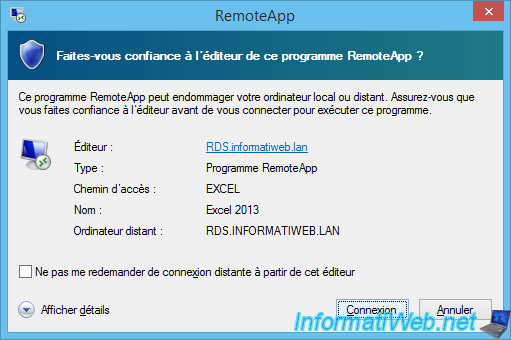 The desired RemoteApp program appears.