Published on : 08 March 2014 at 19:32 UTC
1. Install "Active Directory"
To install an "Active Directory", click on "Add Roles and Features".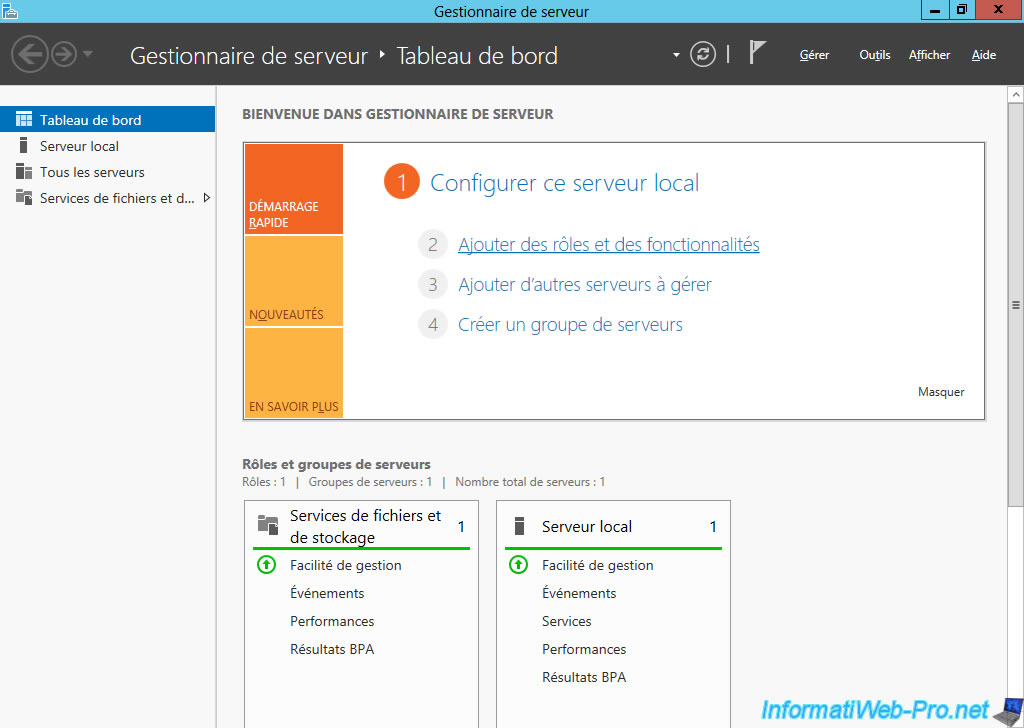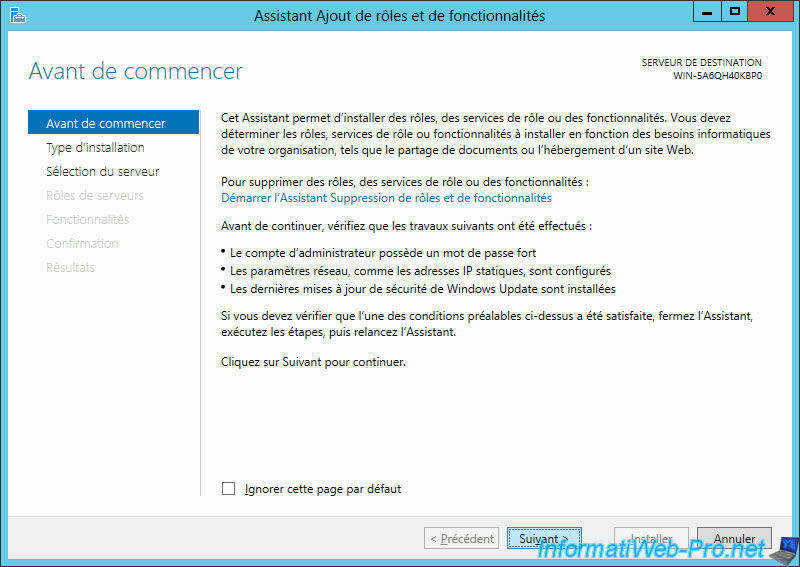 Since this version (2012), it is possible to add roles as well as Remote Desktop Services. In our case, these are the roles that interest us.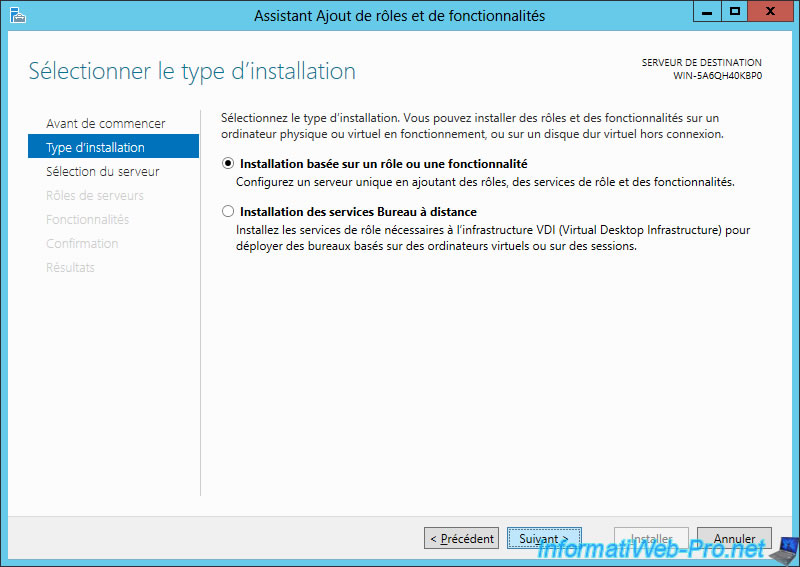 Windows Server 2012 is designed to cloud, choose a server where you want to install the roles, features, ...
In our case, we have one. It is already selected.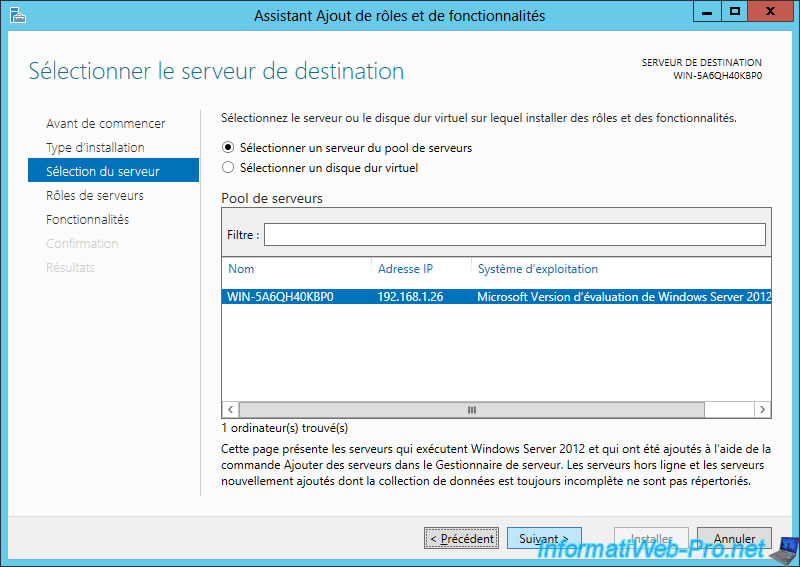 Select the "Services AD DS" box which means "Active Directory Domain Services".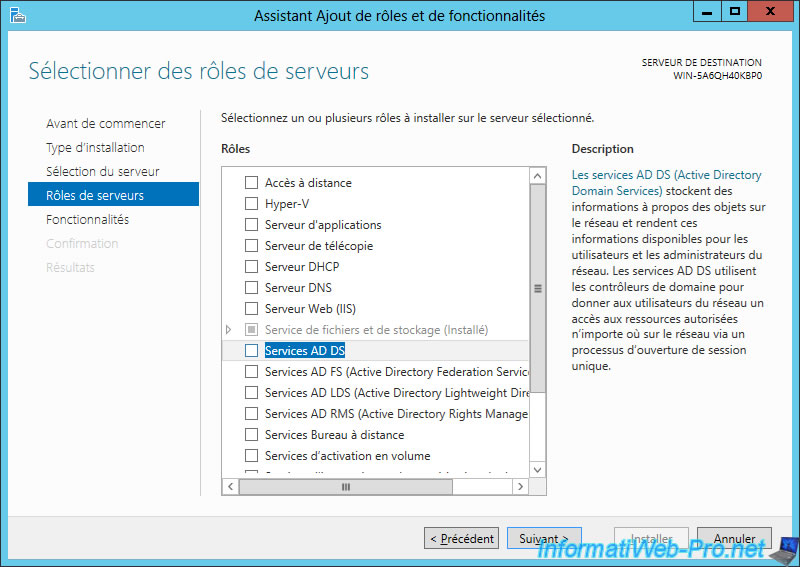 As you can see, the role of "Services AD DS" requires certain features.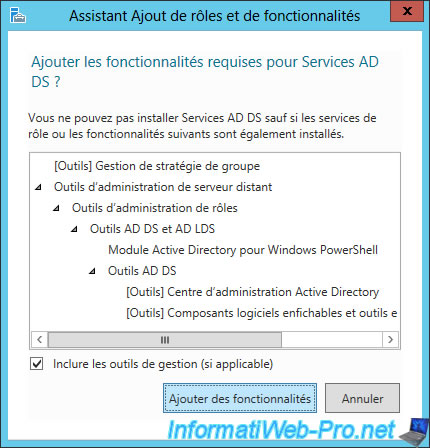 If you expand the node "Administrative Tools Remote Server", you can see the features required by the "Active Directory" are already selected role.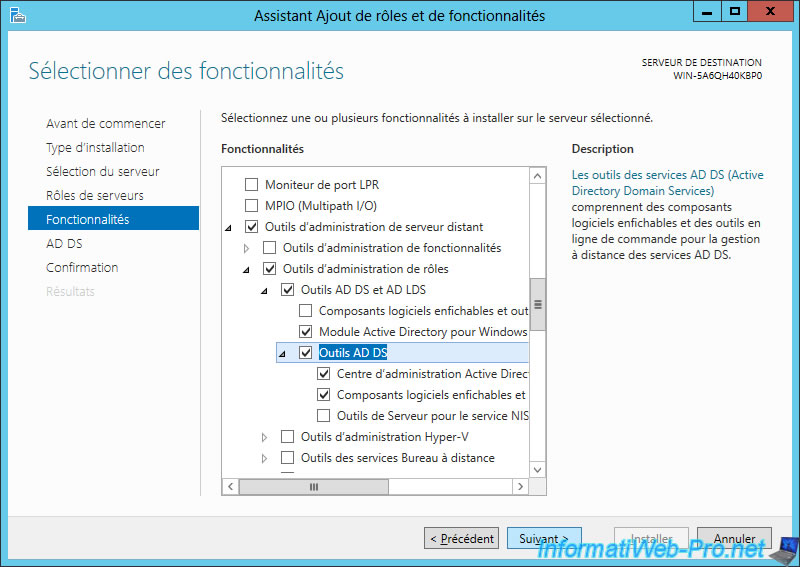 The wizard displays a description of the selected role. Click "Next".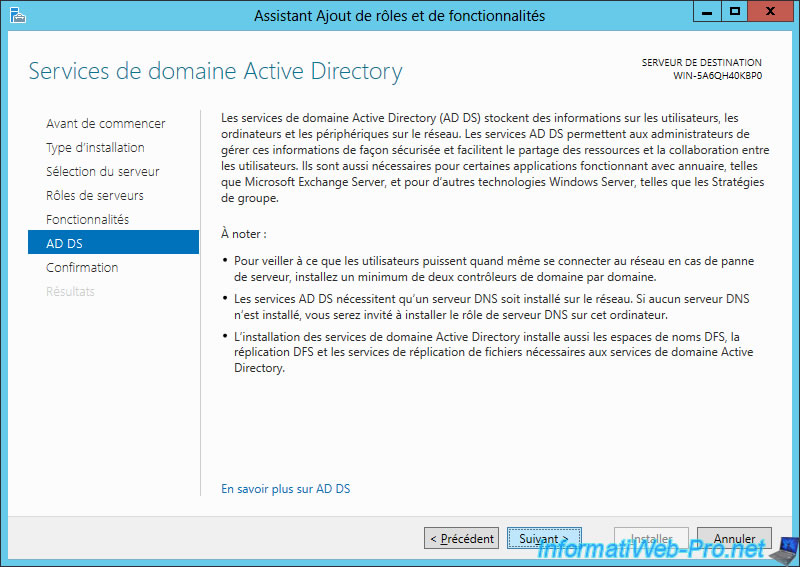 Do not check "Automatically restart ..." because at the end of the installation you will need to promote your server as a domain controller.
Click "Install".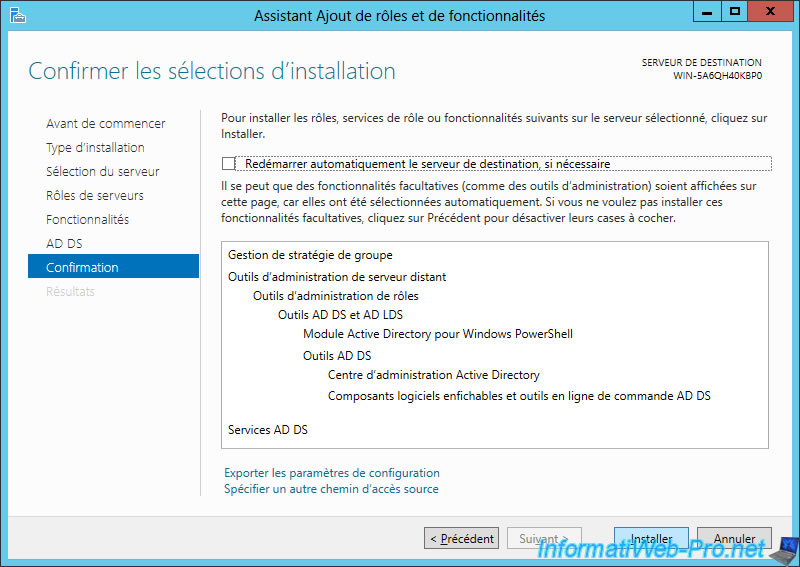 The installation is performed.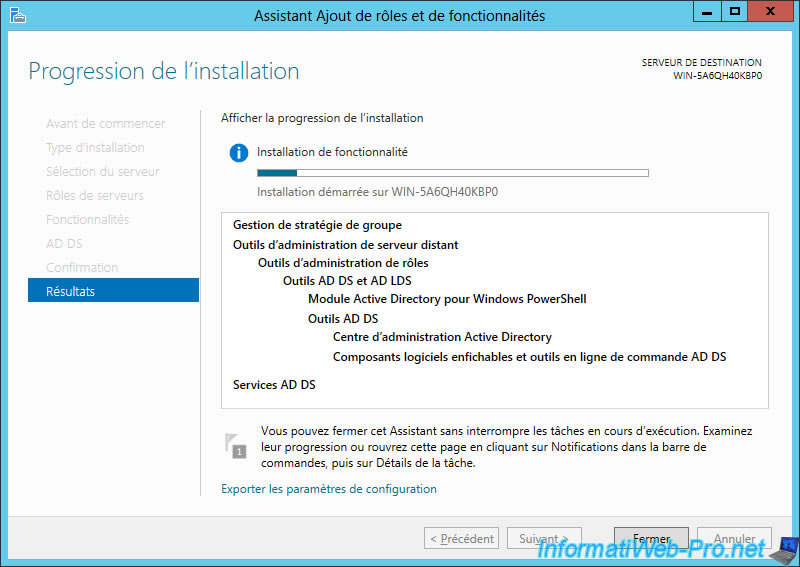 Once the installation is complete, click "Promote this server to a domain controller".
Note : For those who have known the old versions, this is what "dcpromo.exe" allowed to do.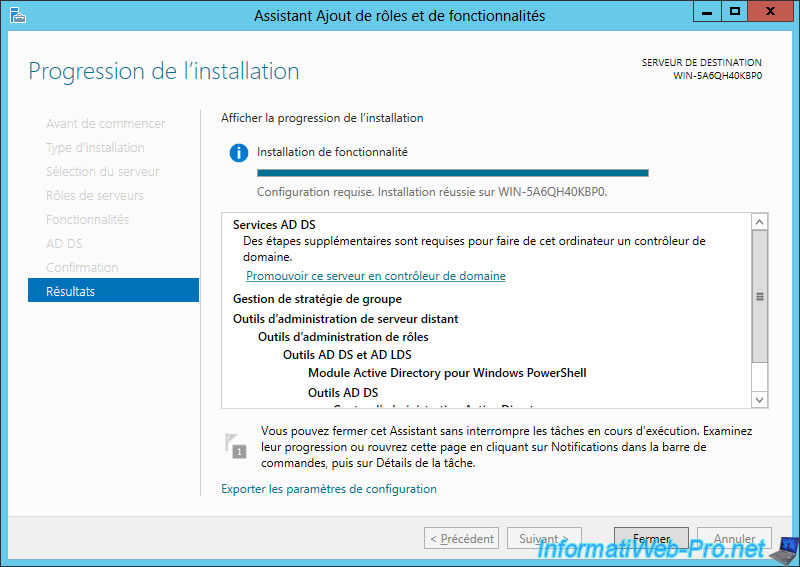 Select "Add a new forest" and specify a domain name that does not exist.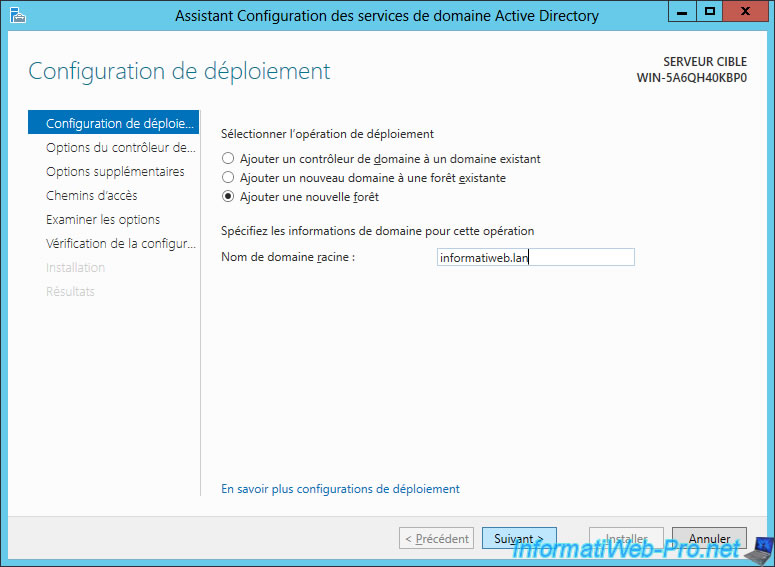 Then you have to choose if you want to be compatible with older versions of Windows.
If you select select an older version, some features of "Windows Server 2012" will be disabled so do not select an older version if you do not have a pc with older versions of Windows.
In the case of our "Windows 8" you select "Windows Server 2012". If he asks you to choose, it is simply because the rights do not work the same way on the old and new versions of "Windows".
The password for Restore Mode Directory Services (DSRM) must be different from the Administrator account.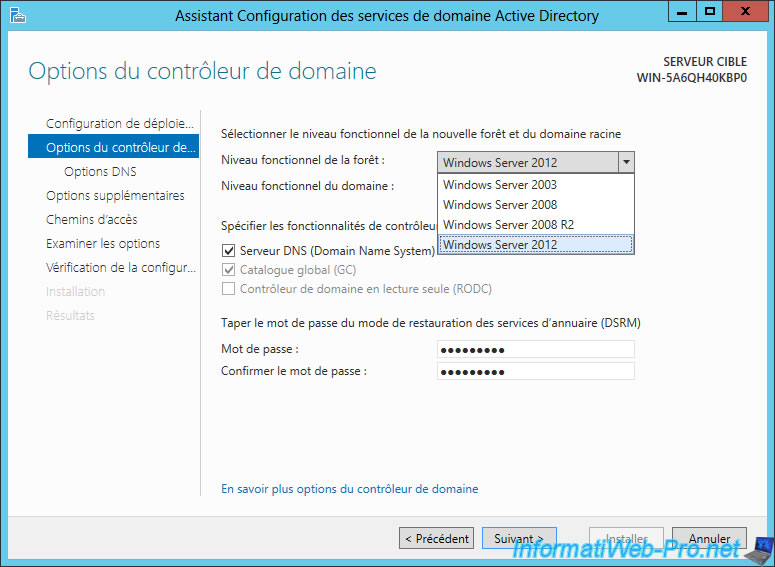 If you receive this warning, it is simply because the parent DNS zone. "lan" in our case, is not running Windows Server.
Note : The parent "lan" and "local" areas are defined by default in some routers.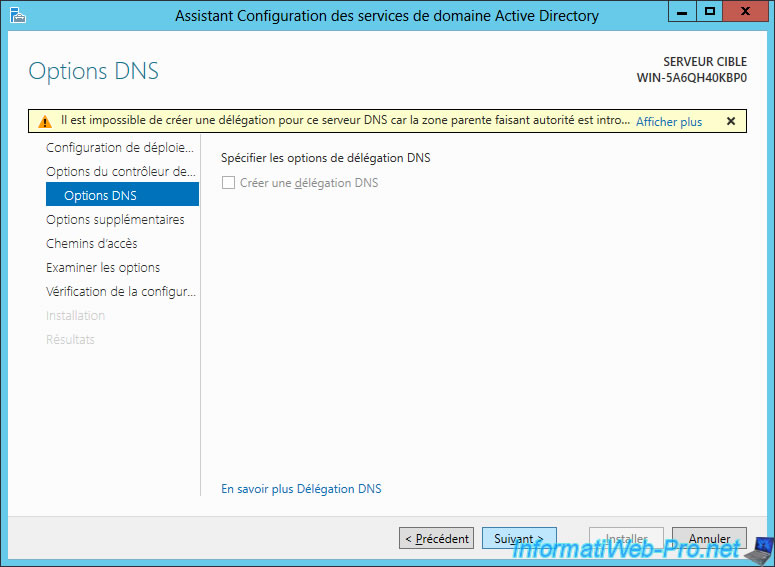 The NetBIOS name is automatically set according to the domain name that you set earlier. You can of course change it manually if necessary.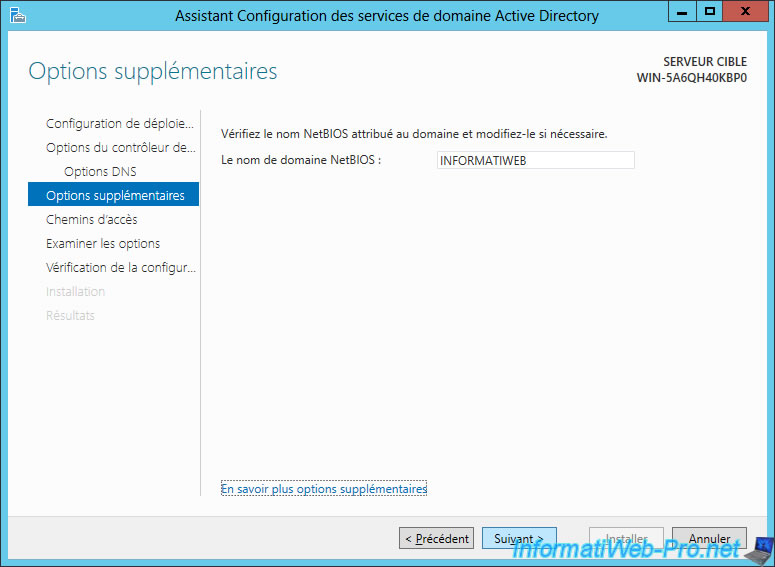 It then allows you to define the folders containing the database of the Active Directory log files, ... Leave the defaults.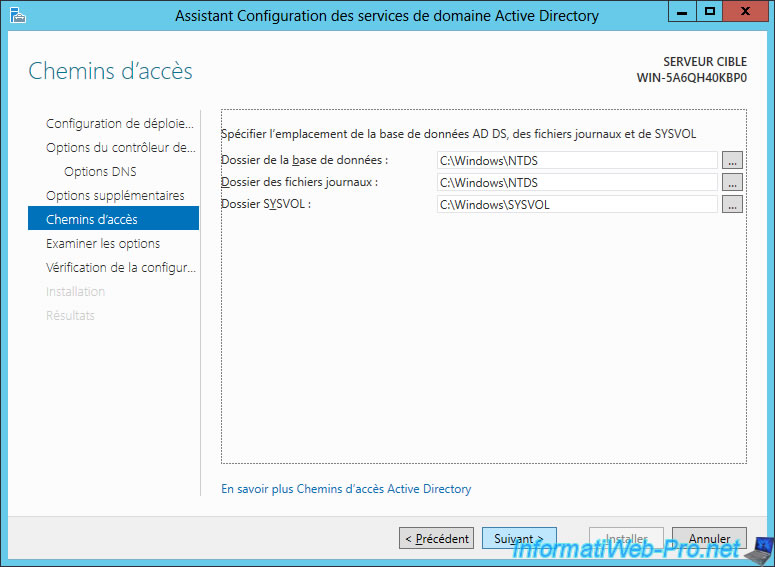 And finally, the wizard displays a summary of the configuration of your Active Directory.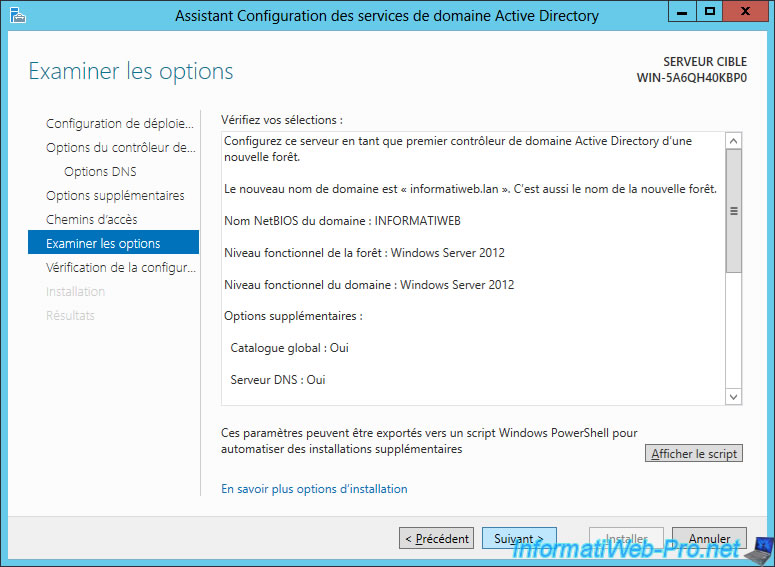 When checking the configuration of your server, you will get several warnings. The only one who is interesting in our case is that on the IP addresses of our network cards.
A server should always have a static IP address not that it will change at some point.
Leave the window open and click on the "Network" icon (in the system tray) -> "Open Network and Sharing Center".

Then click "Change adapter settings".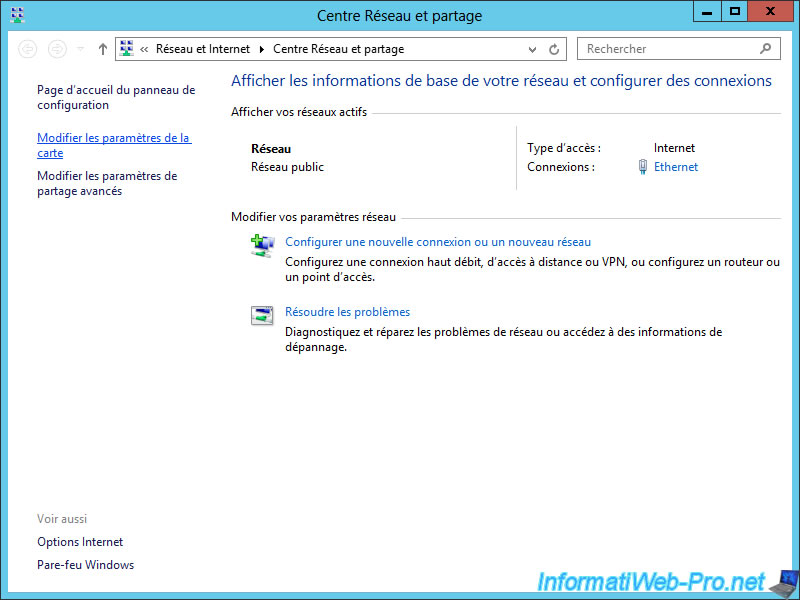 Right click on your network card and click "Properties".
Click "Internet Protocol Version 4 (TCP/IPv4)" -> Properties.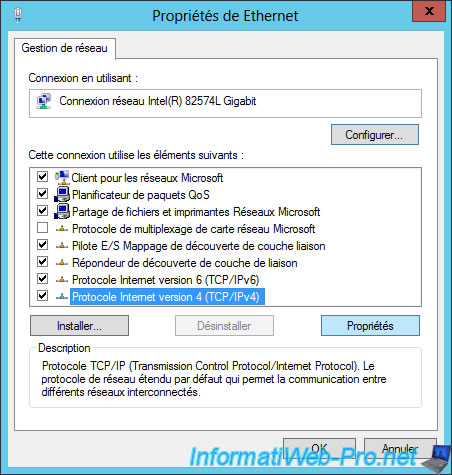 Select "Use the following IP address" and set a static IP address and a preferred DNS server.
Note : If you do not know how, read our tutorial "Define a private static IP address".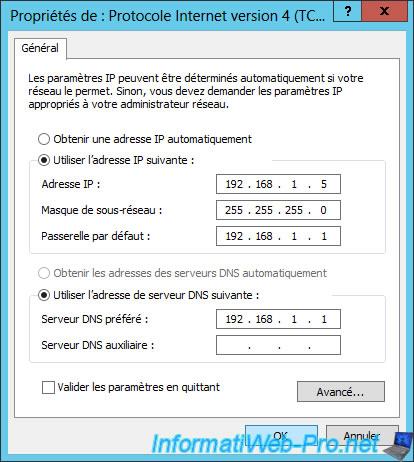 Now you can install the configuration you just made.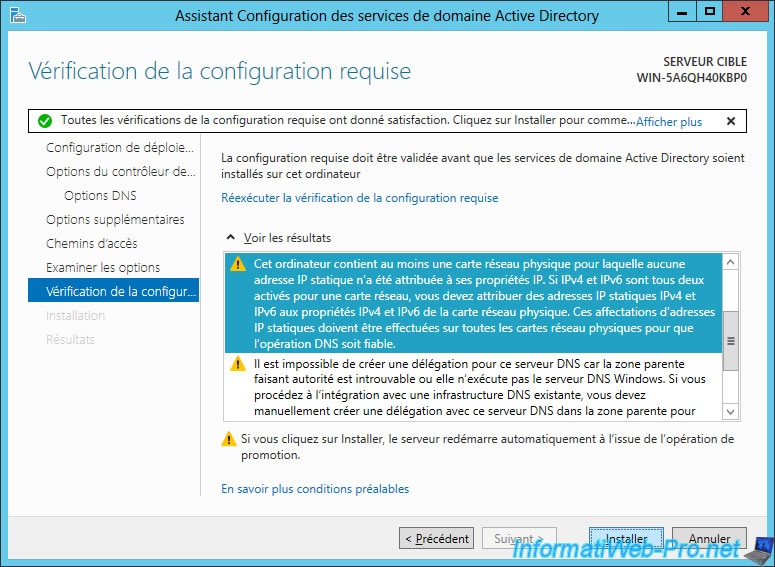 Promote your server as a domain controller occurs.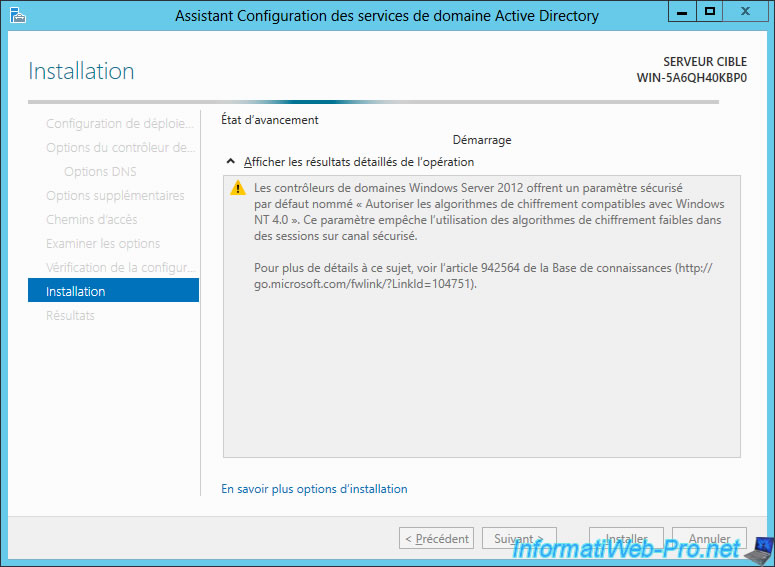 Your server will then restart.