Published on : 18 January 2019 at 10:22 UTC
With Remote Desktop Services, you can publish session-based desktops, based on virtual machine, but also programs using the RemoteApp feature.
However, if you install paid programs on your session host server, you will need to check with the manufacturer to see if these can be used through Terminal Server technology.
1. Install a paid program like Microsoft Office
In this tutorial, we will install Microsoft Office Pro Plus 2013.
However, in the case of Microsoft programs, such as Microsoft Office for example, you will have to use the VL (Volume Licensing) version.
Source : Technet Microsoft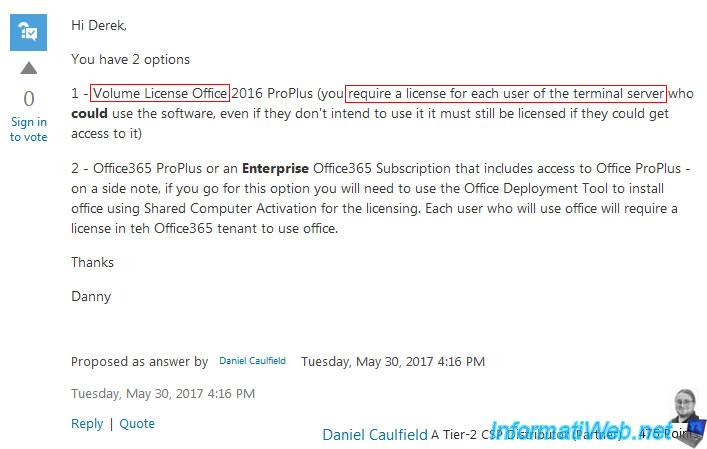 Then, before installing your RemoteApp programs, you should know that the installation of these programs should not be started anyhow.
In fact, to install programs that will later be published as RemoteApp programs, you will need to put your session host server in "install" mode.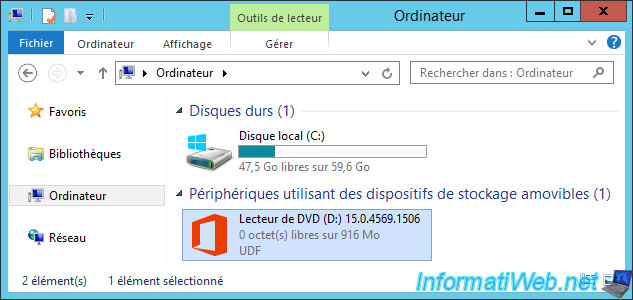 For this, you can use the GUI of Windows Server and go to the Control Panel -> Programs.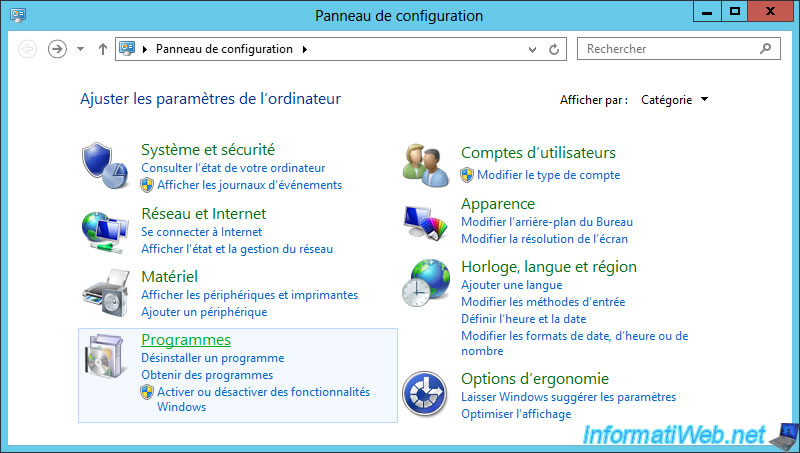 Then, click on "Install Application on Remote Desktop Server".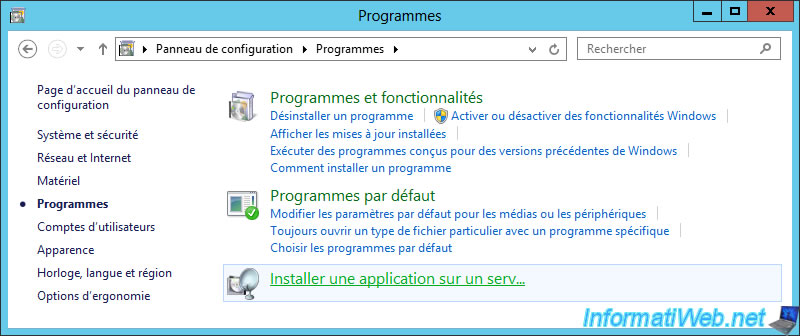 A small assistant will appear.
Click Next.
If Windows does not automatically detect the installer for the program you want to install, click Browse.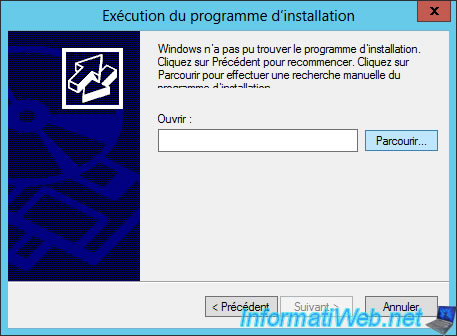 Select the installer.
In the case of Microsoft Office 2013, this is the "setup.exe" file.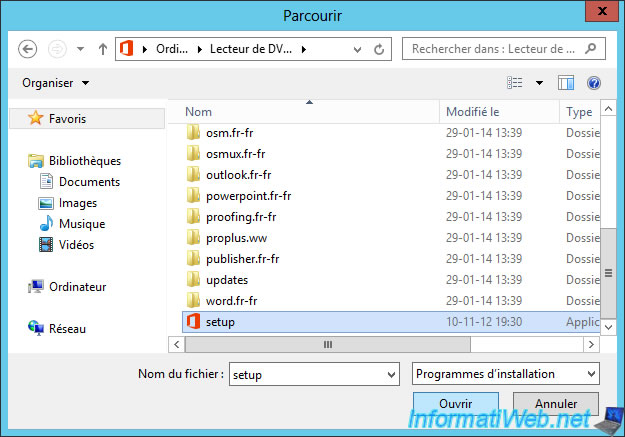 Click Next.
The installer will be started by Windows Server.
Warning : don't close this window until you have finished installing your program.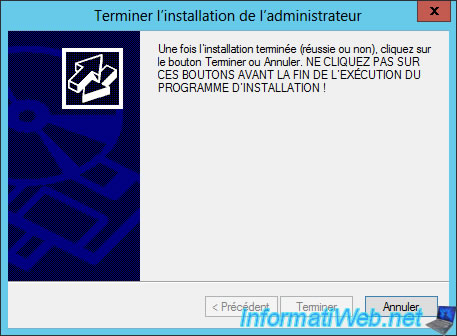 In our case, the Microsoft Office Professional Plus 2013 setup wizard appears.
As you can see, this is a VL version of the office suite whose use is governed by the volume licensing agreement that goes with it.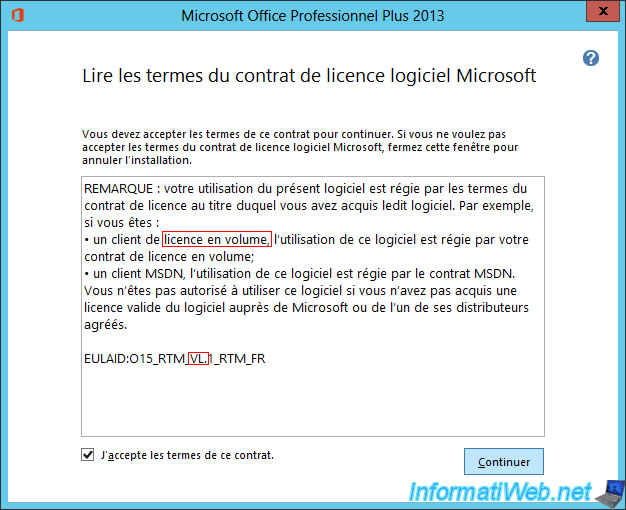 In this tutorial, we will install Microsoft Excel (for creating tables) and Microsoft Word (for word processing).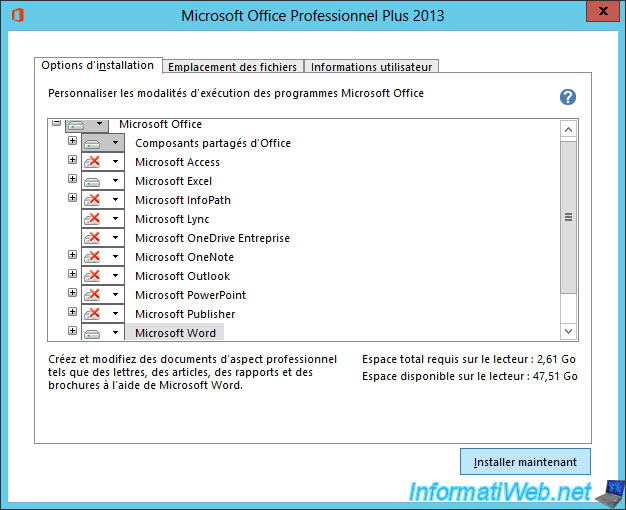 We wait while installing these programs.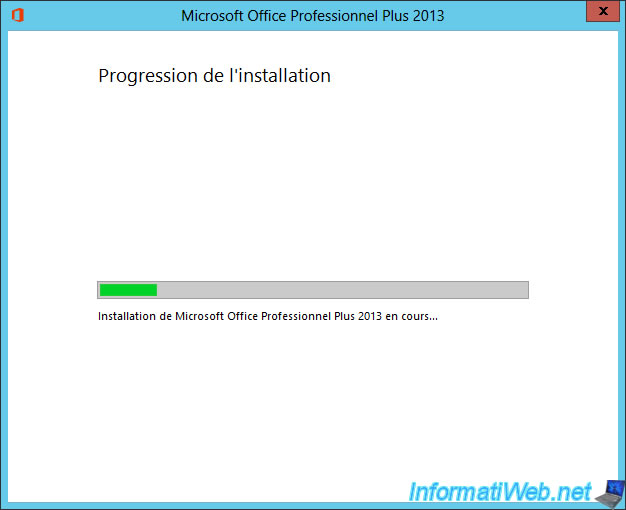 The office suite has been installed.
Click Close.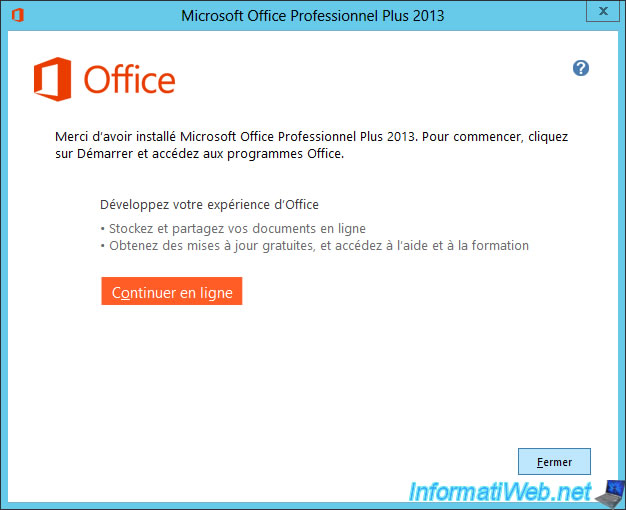 For a better user experience, we recommend that you run the program at least once after installation to perform the initial configuration of the installed program (if any) and thus prevent one of your users from falling on it.
For example : at the first launch of a Microsoft Office program, it will offer you to choose whether or not you want to activate important updates for Office.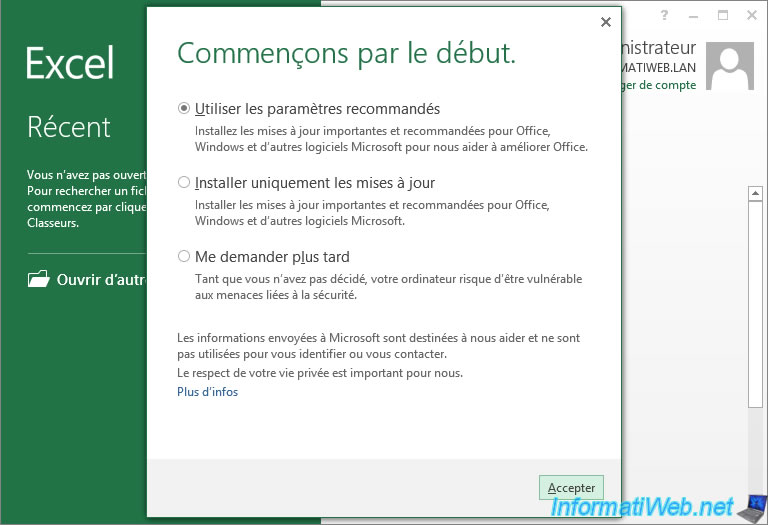 Skip the welcome screen to not display it again at the next launch of Microsoft Office.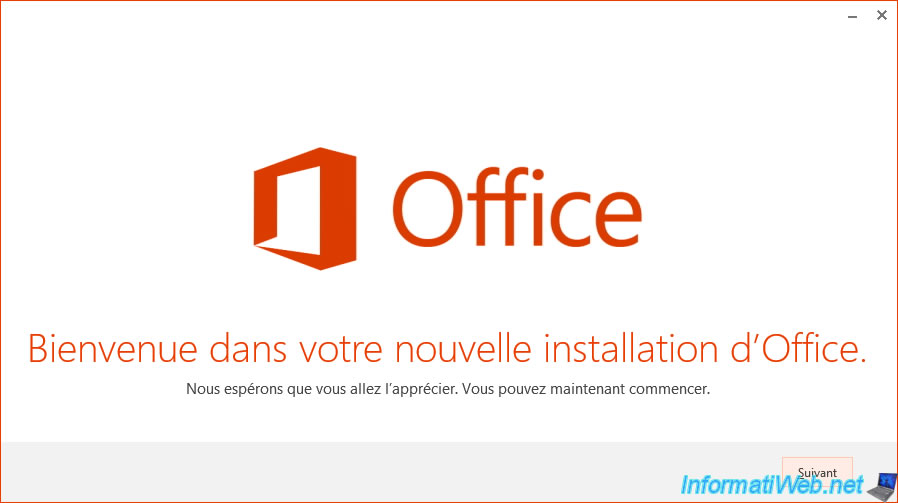 The Windows Server assistant detects closing the installer and activates the Finish button.
Click finish to put your session host server to run mode.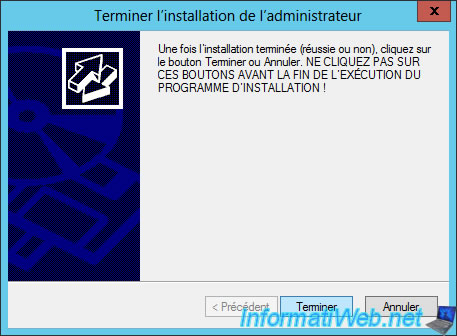 2. Publish RemoteApp programs
Create a new collection named : Office.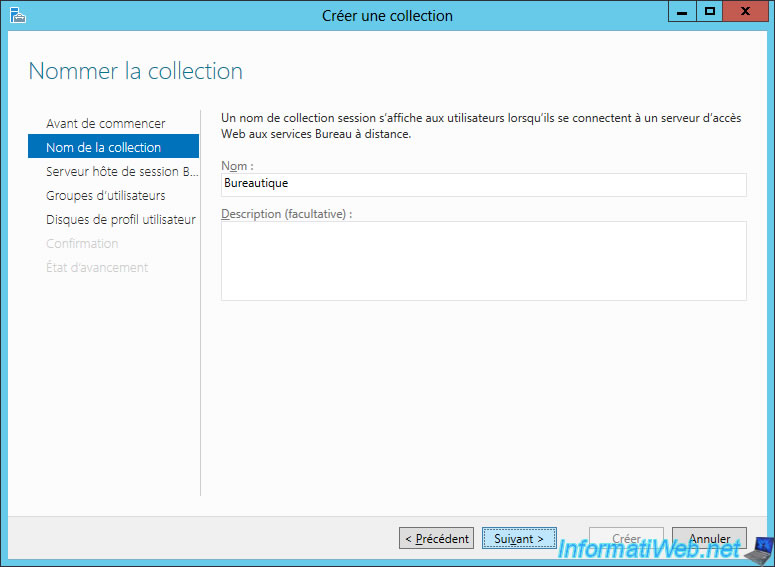 In the "RemoteApp Programs" section of your collection, click : Tasks -> Publish RemoteApp Programs.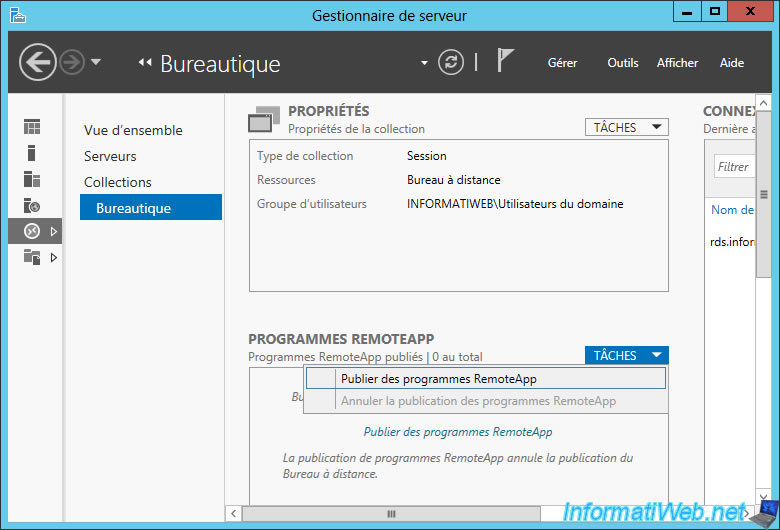 Select the "Excel 2013" and "Word 2013" programs, and then click Next.
Note : if the program you want to add is not in the list, click Add.
Important : if you have multiple Session Host servers in this collection, be sure to install the same programs and configure them identically on each one. Otherwise, your user may end up with RemoteApp programs that will not always work (depending on the server where it will fall).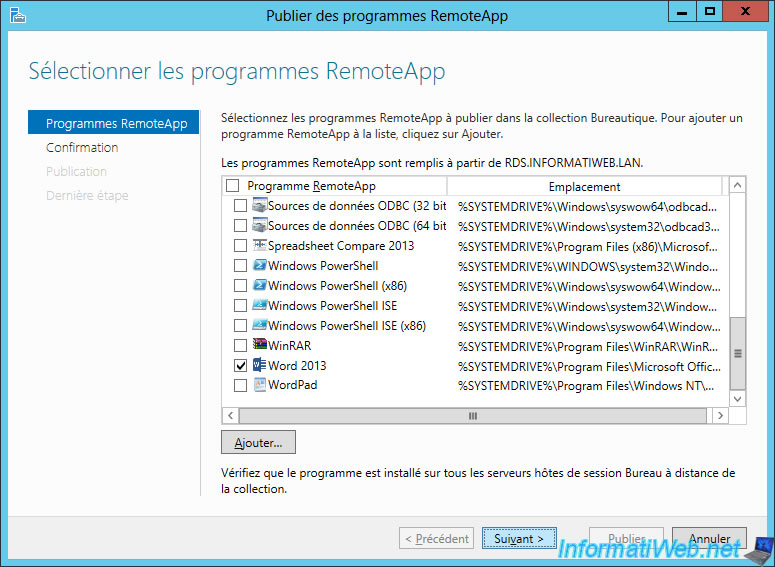 Click Publish.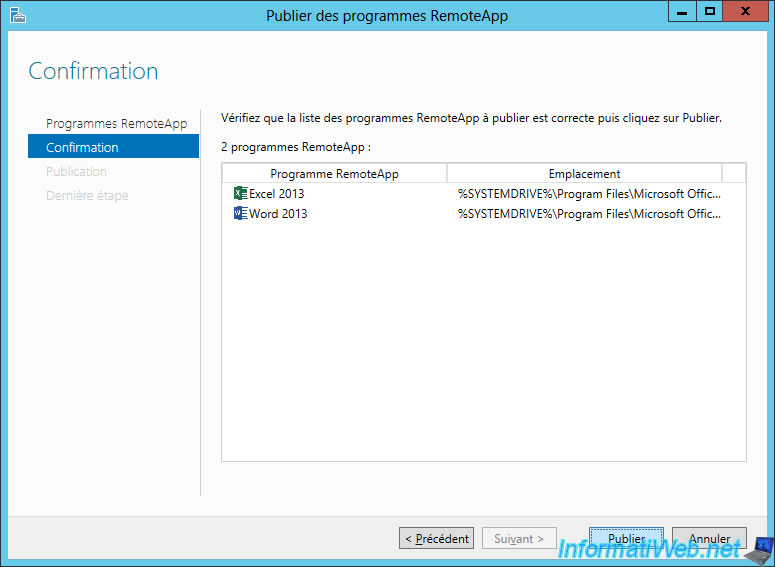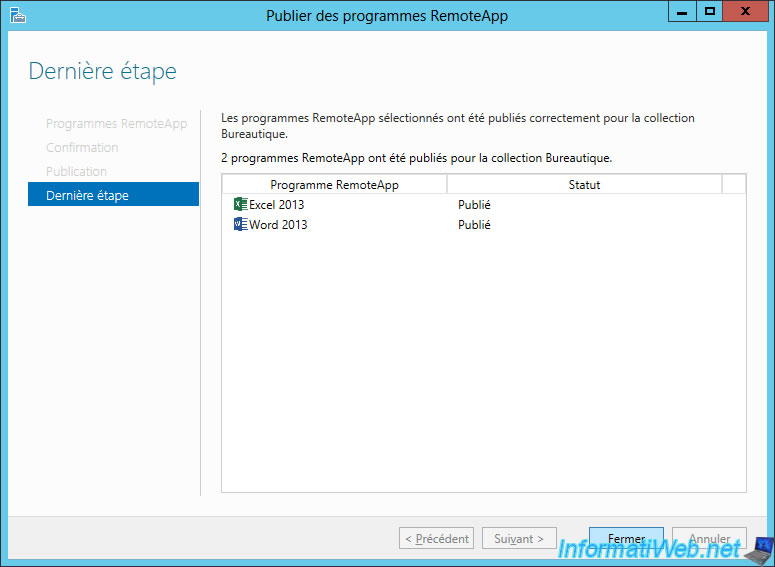 Now, our "Office" collection contains 2 RemoteApp programs that by default are visible in the web access.