Published on : 12 February 2016 at 13:24 UTC
If you have purchased a VPS at OVH, know that there is a mode called KVM that can be used when your VPS no longer boots.
In fact, usually you manage your VPS or your dedicated server remotely over a SSH connection. That said, if you are blocking with your firewall or your VPS crashes at startup, SSH will not help you.
To repair your VPS in this case, you must be directly in front of the screen of your VPS. For this, use the KVM mode.
To get started, sign in to your OVH account :
select "Expert Mode" on the right
select your VPS
then, click on the "KVM" button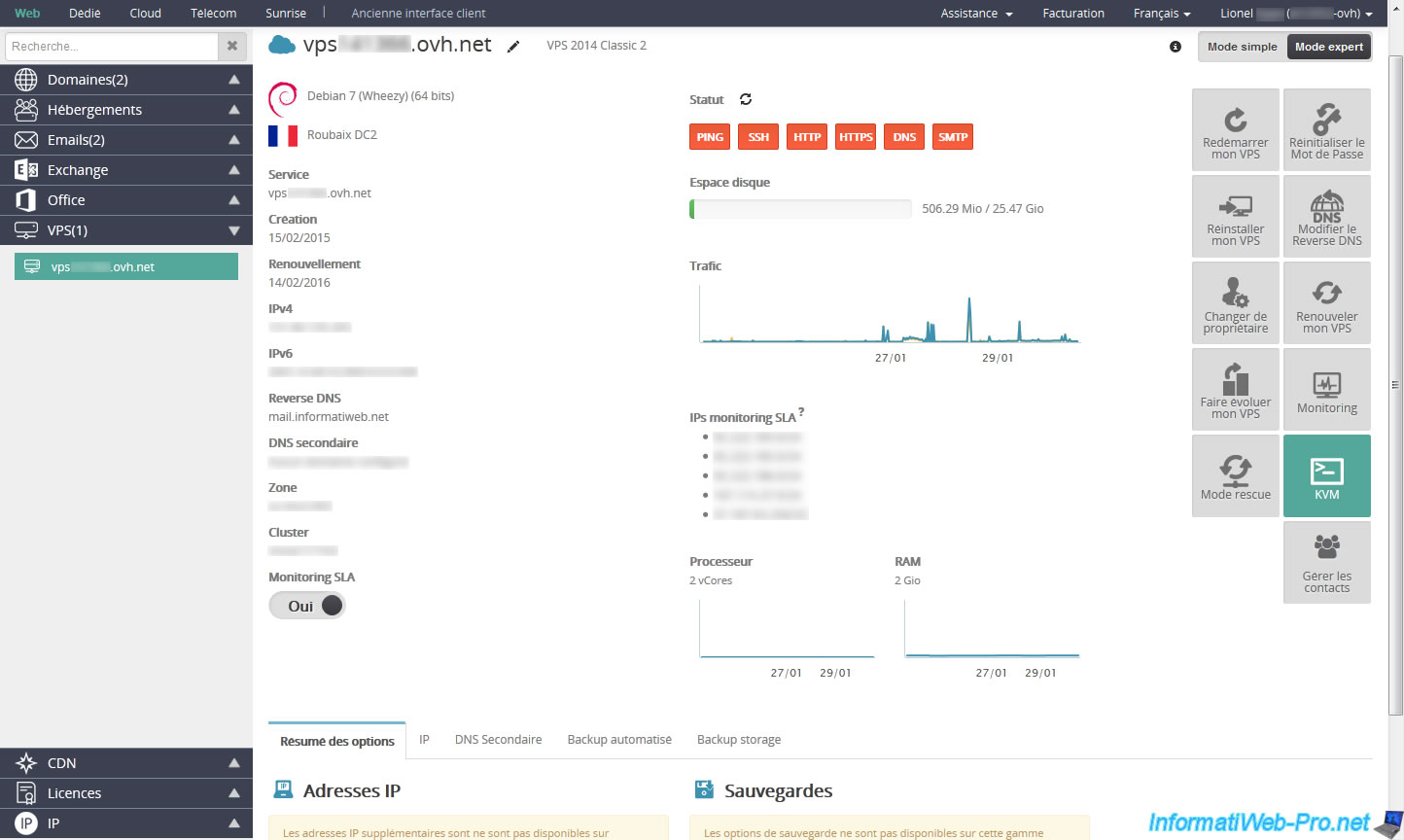 A secure connection will be established to your VPS and you will have access to the screen of your server.
IMPORTANT : it isn't a SSH connection. You are "physically" in front of the server.
Which even allow you to view the server startup if you want. Thing which is impossible with a SSH connection.
In short, once connected to the server, Linux will ask you for your password. You can use any account.
In our case, we used the root account of the server.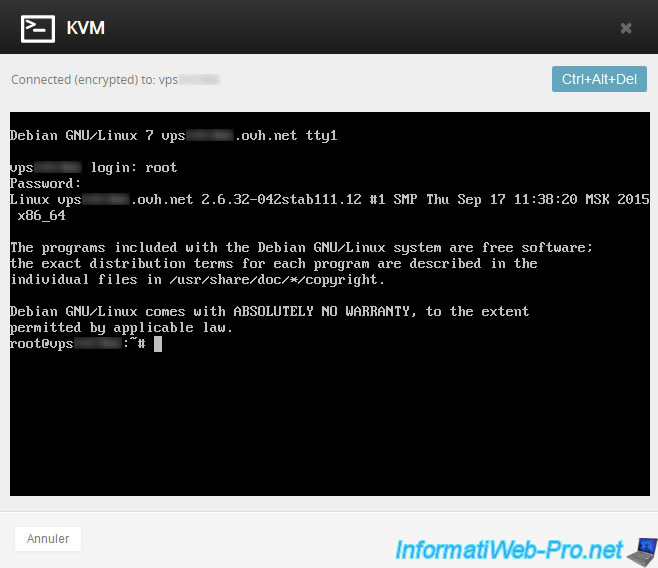 Then, you can manage your server as you would over a SSH connection.
This KVM mode allows you to enter Linux commands, use command-line programs like vi and vim, ...