Published on : 19 February 2020 at 16:02 UTC
As you already know, the advantage of a minimal installation of Windows Server is that it's lighter and it only offers a command prompt.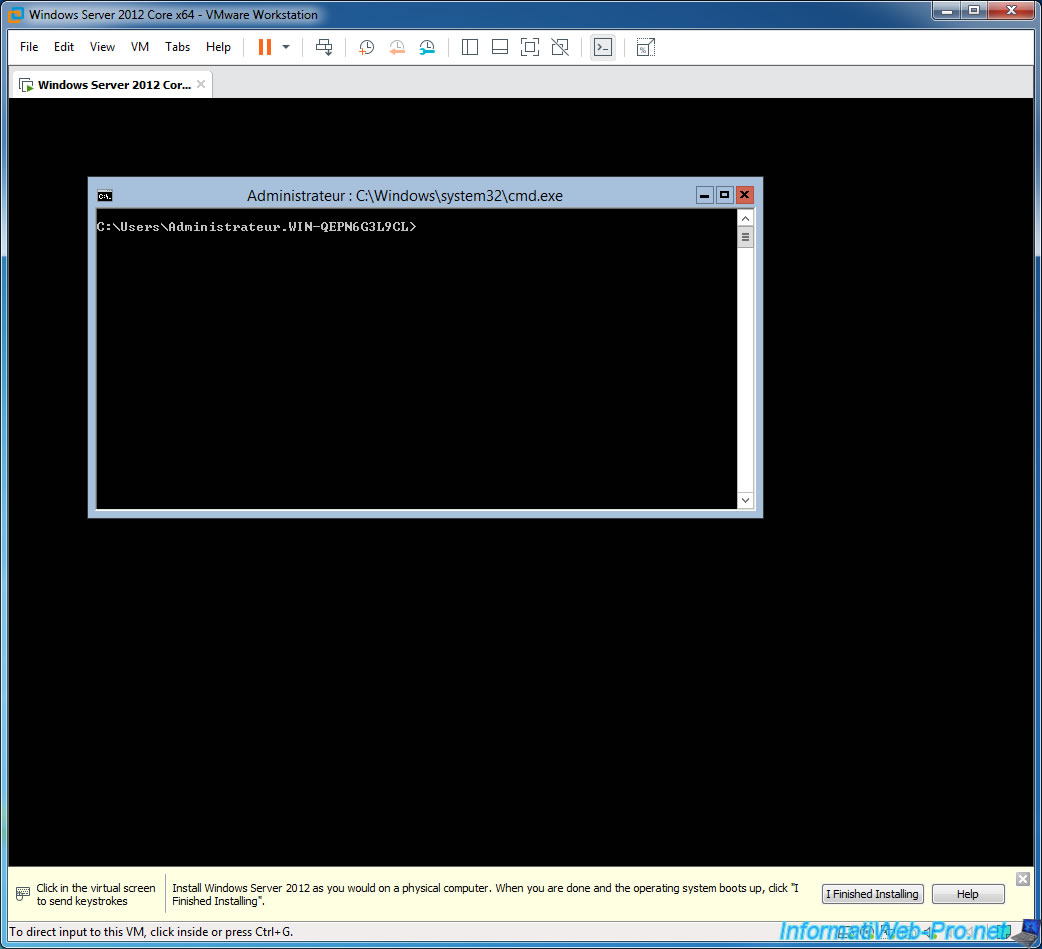 Nevertheless, installing VMware Tools on Windows Server Core (no matter the version) is much simpler than it seems.
To begin, click : VM -> Install VMware Tools.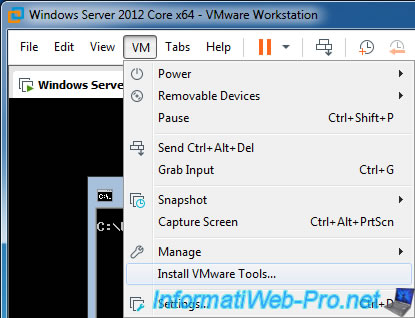 At the bottom of the VMware Workstation window, you will see a message with the location of the "setup.exe" file in the guest OS.
In this case, VMware Workstation tells us that we need to run the "D:\setup.exe" file.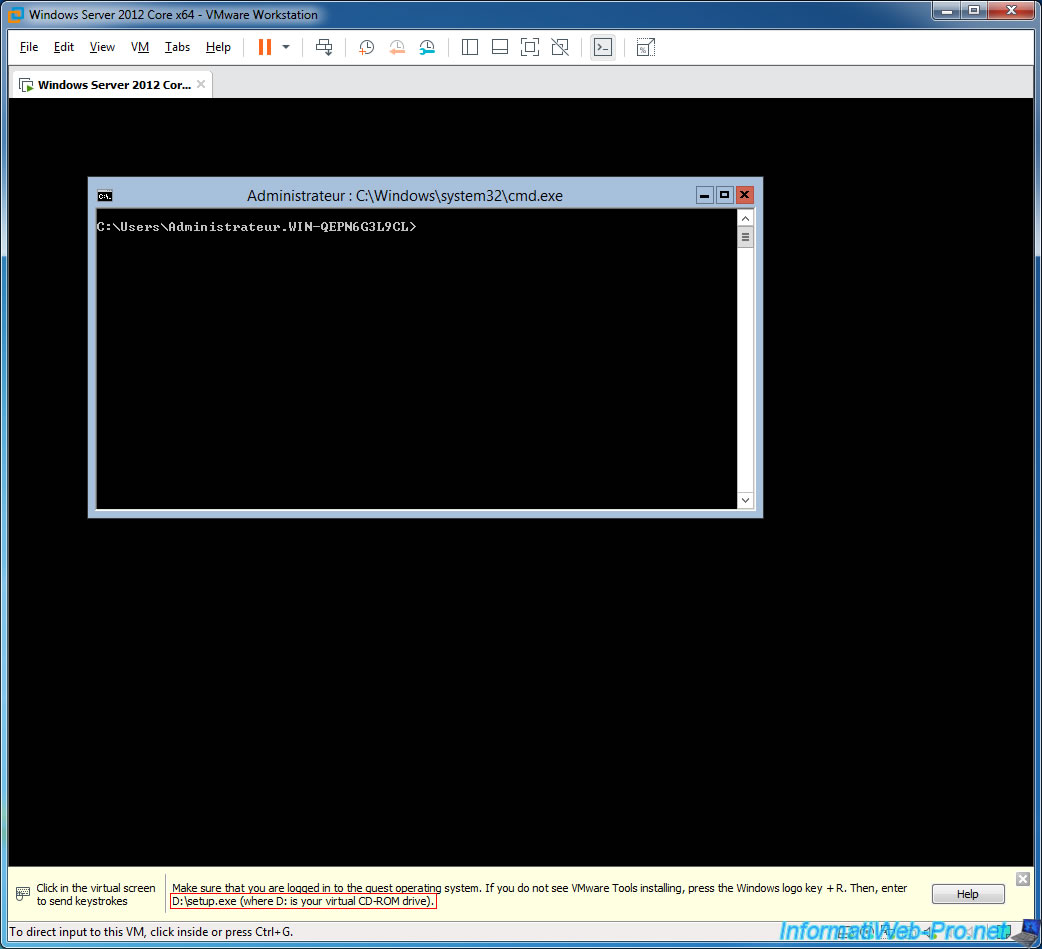 To launch it, just type this path in the command prompt.
Batch
D:\setup.exe
A small "VMware Product Installation" window will appear at the bottom right.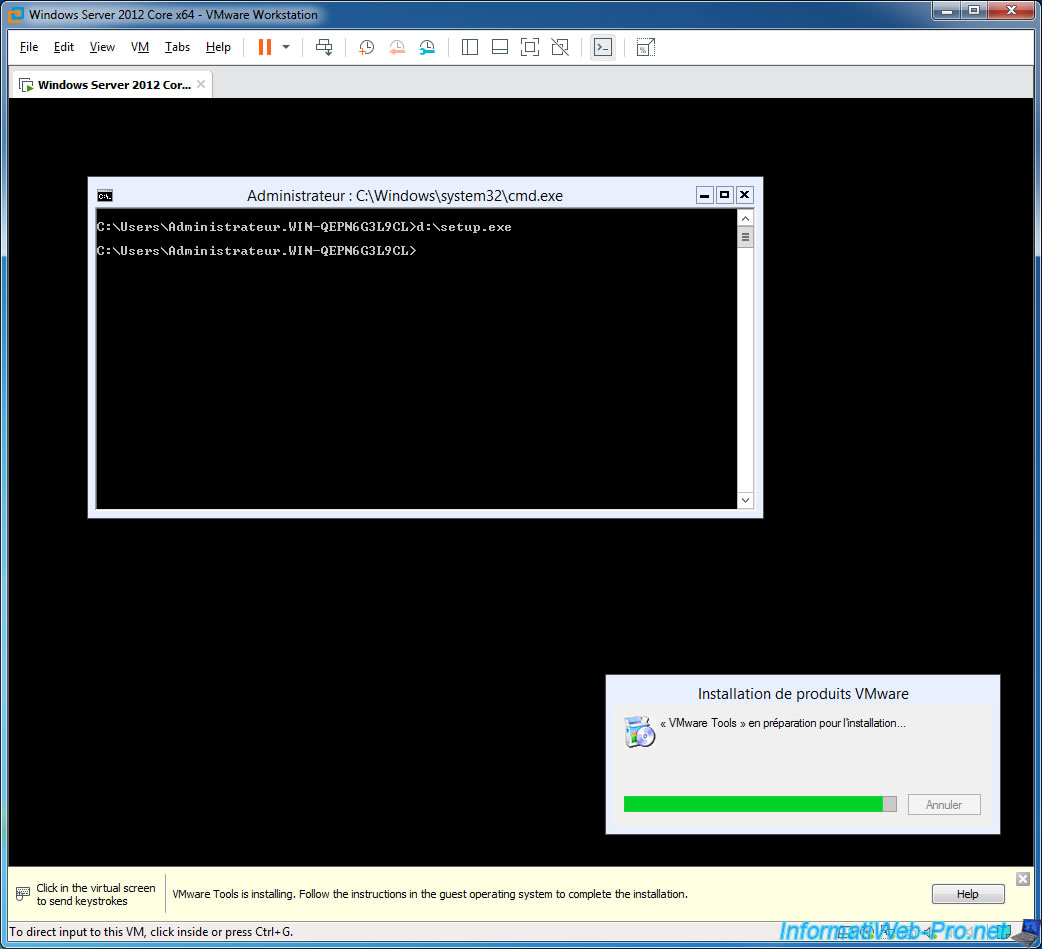 Then, a "VMware Tools Setup" window will appear.
Click Next, Typical Installation, ... as you would with a typical Windows version.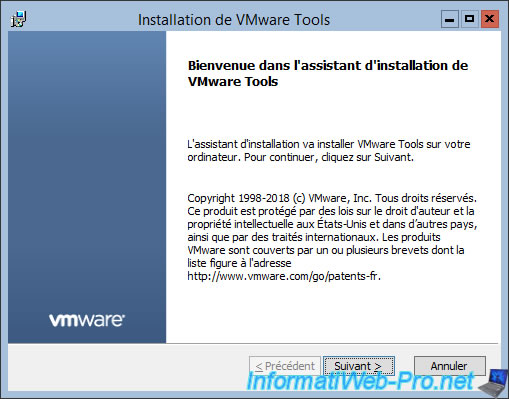 And now, VMware Tools will work in the background (after restarting the virtual machine) and you will be able to use the features offered by VMware Workstation : drag and drop, VMware shared folders, ...