Published on : 03 May 2019 at 18:34 UTC
On Windows Server 2012 R2, you can monitor your users' sessions remotely (with or without their agreement) or control their session remotely to help them with their work or to solve their problems.
Note that this feature is not available on Windows Server 2012 (either through the GUI or the command line).
1. Launching a desktop as a user
Launch a desktop as a user from the web access or via the Windows start menu if you have configured Windows remote connections.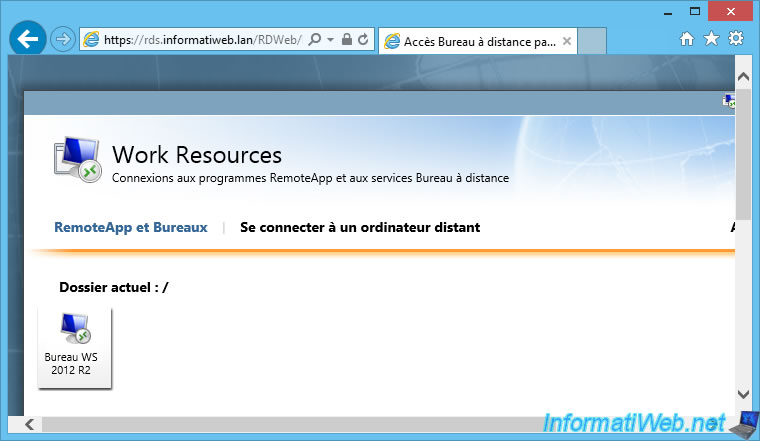 On this desktop, we launched a program on the session host server.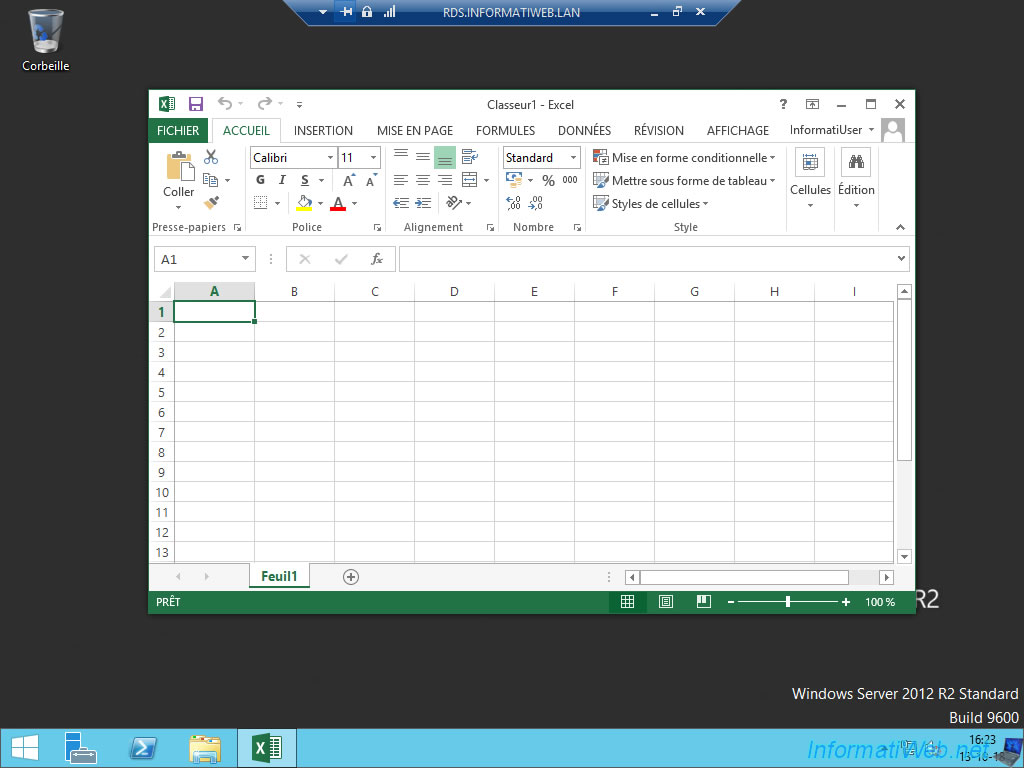 2. View the user's session
On your RDS server, select the collection corresponding to the desktop launched by your user.
In the list of connections, locate the session of your user and right click "Shadow" on it.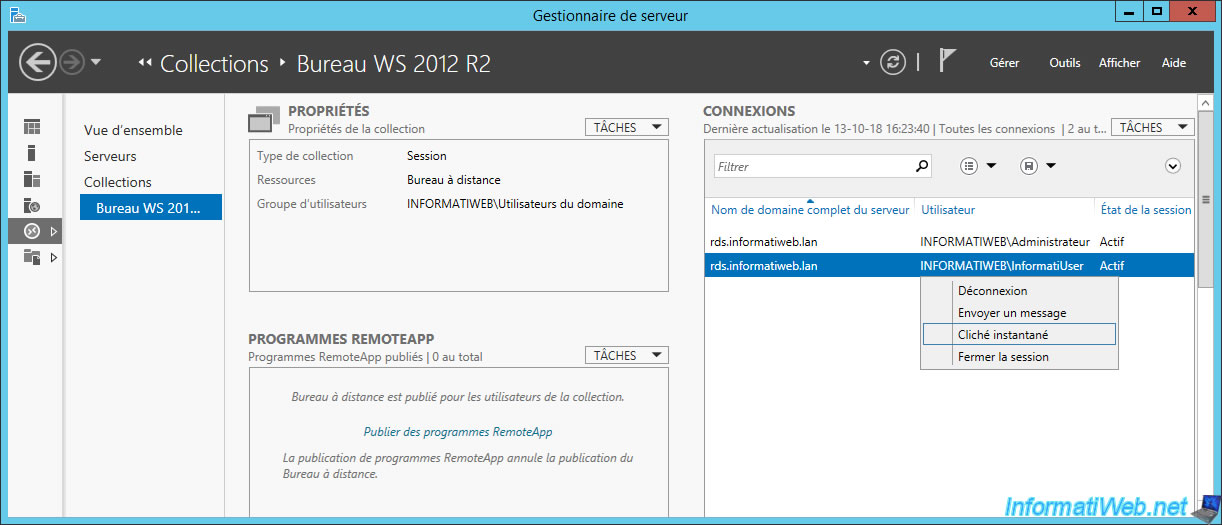 Select "View" and click OK.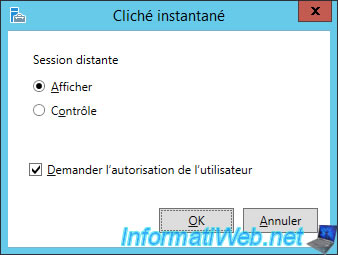 A remote desktop connection is made.

On the client computer, your user will be notified that you are trying to view their session remotely.
If he accepts, you will have access to the display of his session. Otherwise, you will receive an error message.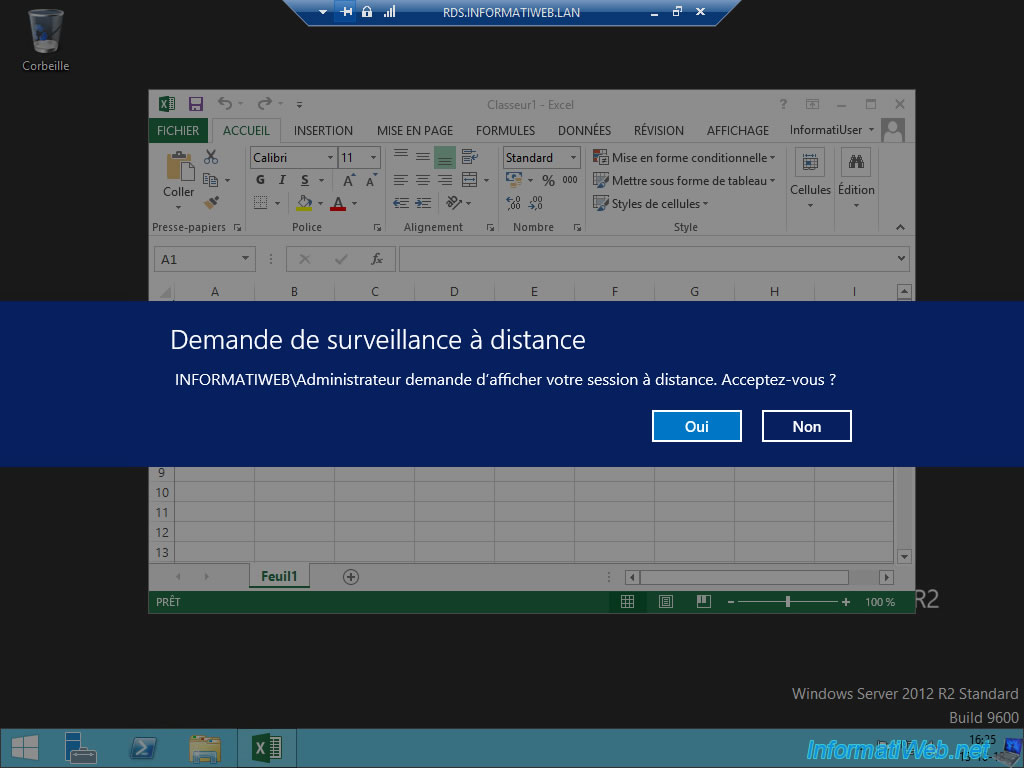 Once the user has accepted this request, he will have no way of knowing if you are still watching his session.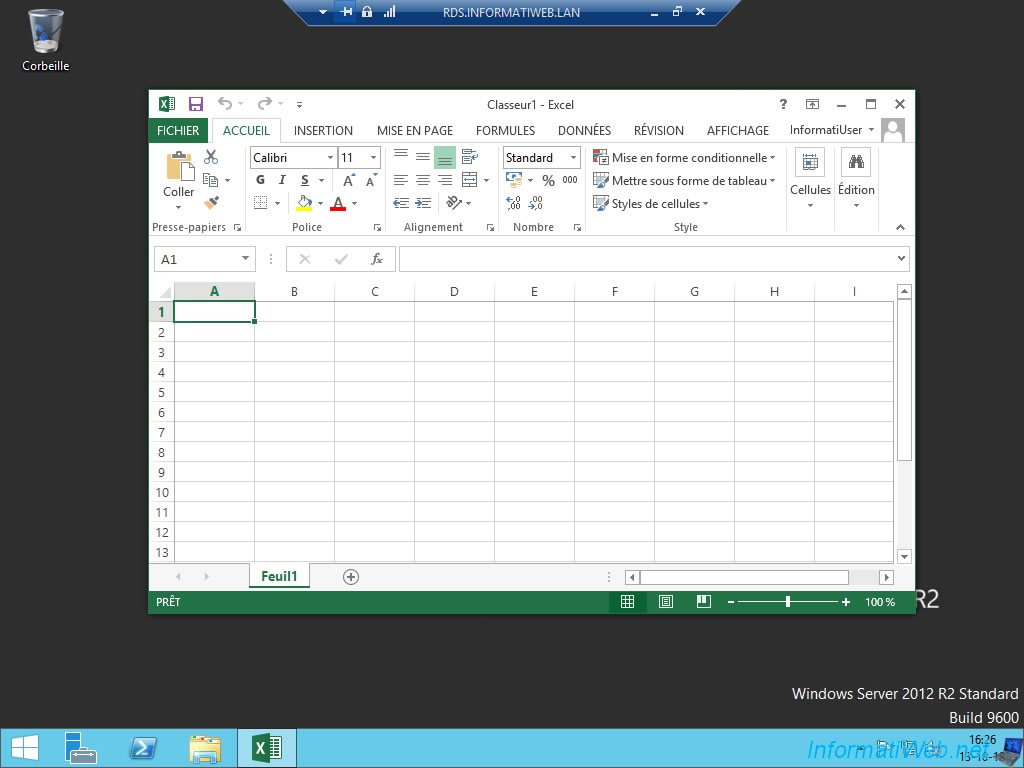 As an administrator, you will see his screen. But you can only see what he's doing.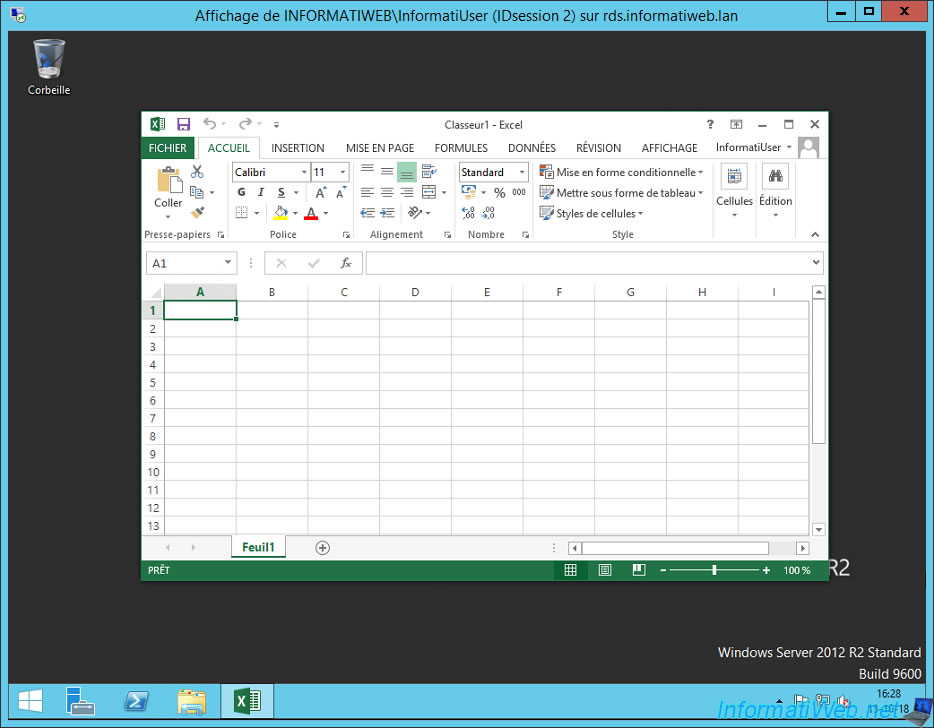 3. Control the user's session
To control your user's session, select the "Control" option and click OK.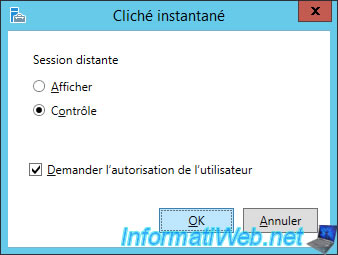 The Remote Desktop connection starts.

Your user is notified that you want to take remote control of his session.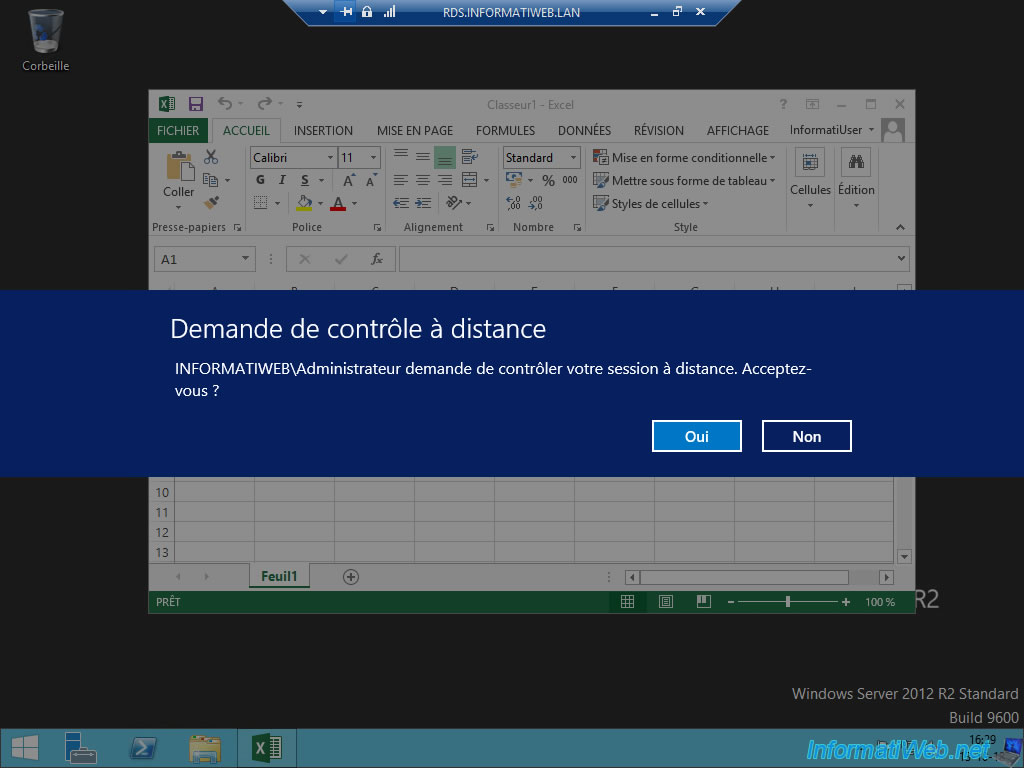 If your user accepts your control request, you will be able to manage their session remotely.
This will allow you, for example, to solve a problem that he currently has with his desktop or one of his programs.