Published on : 22 February 2019 at 10:40 UTC
3. Test of the configuration under Windows 8
On one of your Windows 8 client PCs linked to your Active Directory, log on with a user of your Active Directory.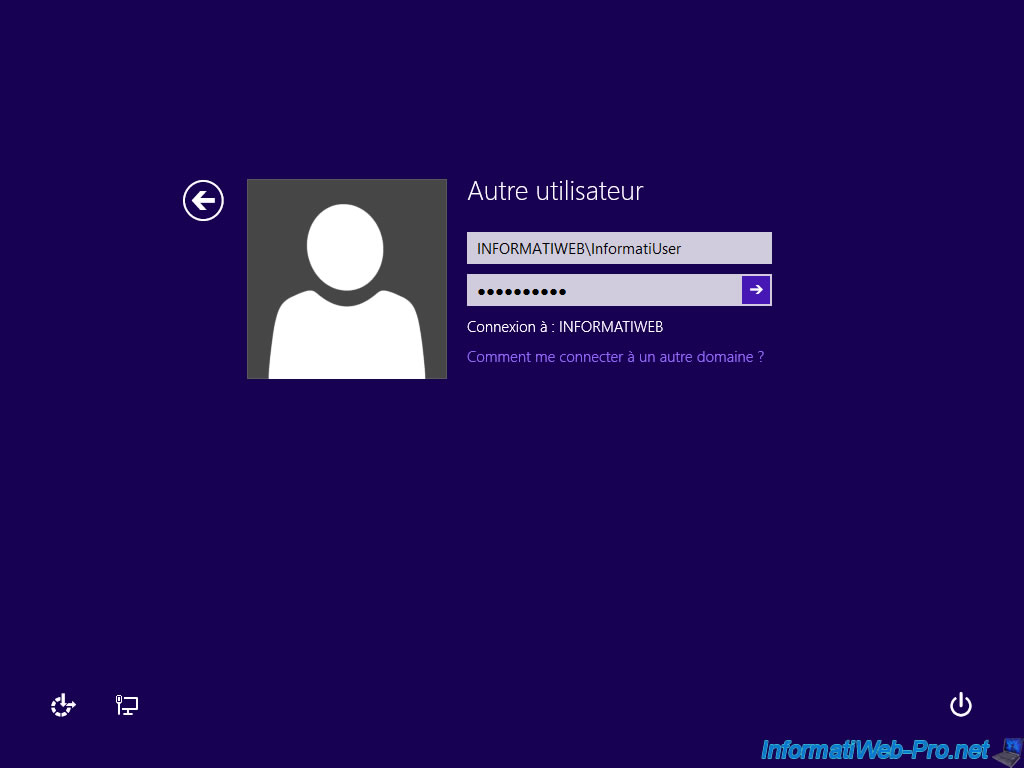 You will notice that an additional icon has appeared in the taskbar.
Double click on this icon.
The "RemoteApp and Desktop Connections" window appears.
As you can see, the connection is already configured (using GPO group policies).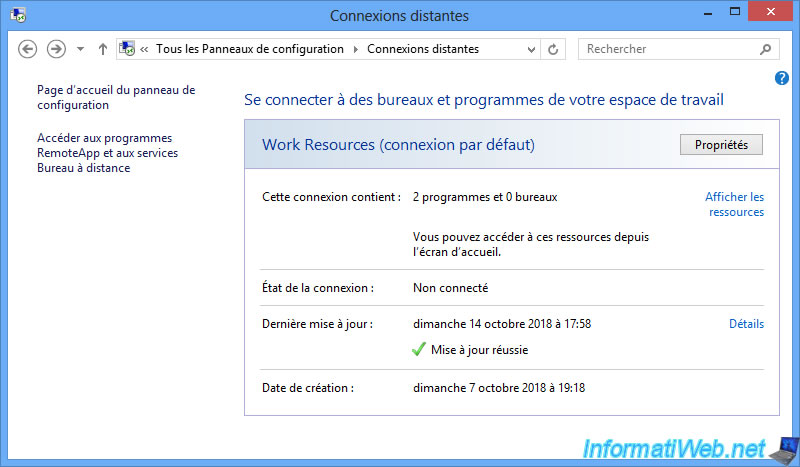 In the list of applications, accessible from the Windows 8 home screen, you will also find shortcuts for RemoteApp applications that your user can use.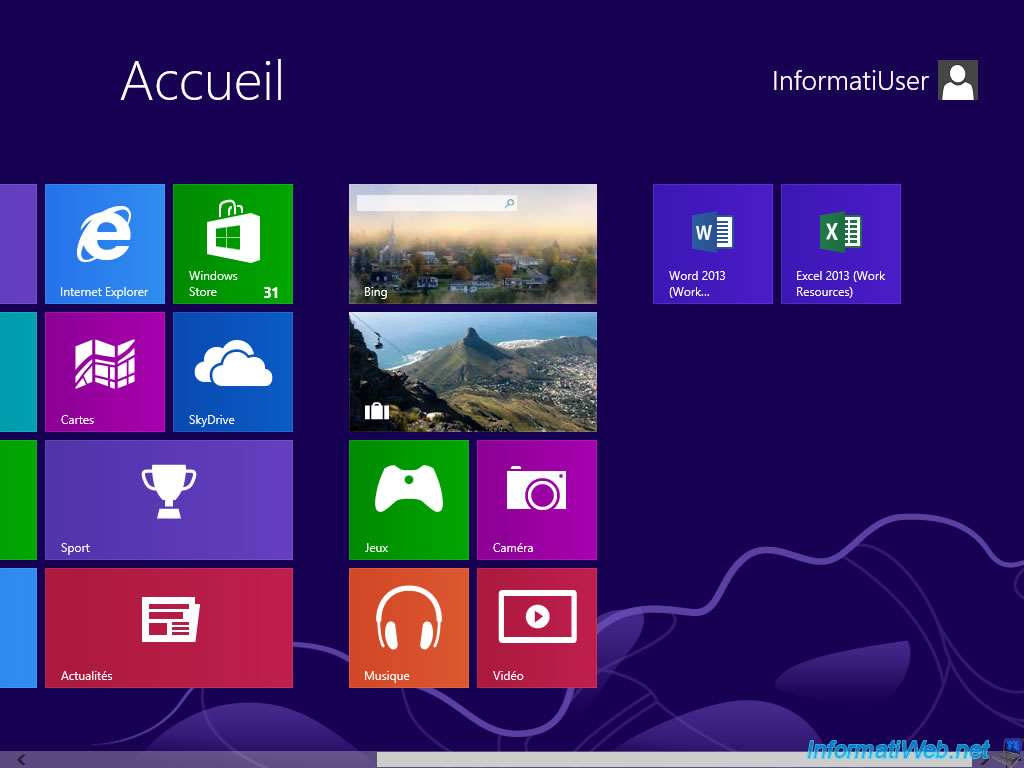 4. Test of the configuration under Windows 10
Using the previously created GPOs, clients running Windows 10 will also be configured automatically.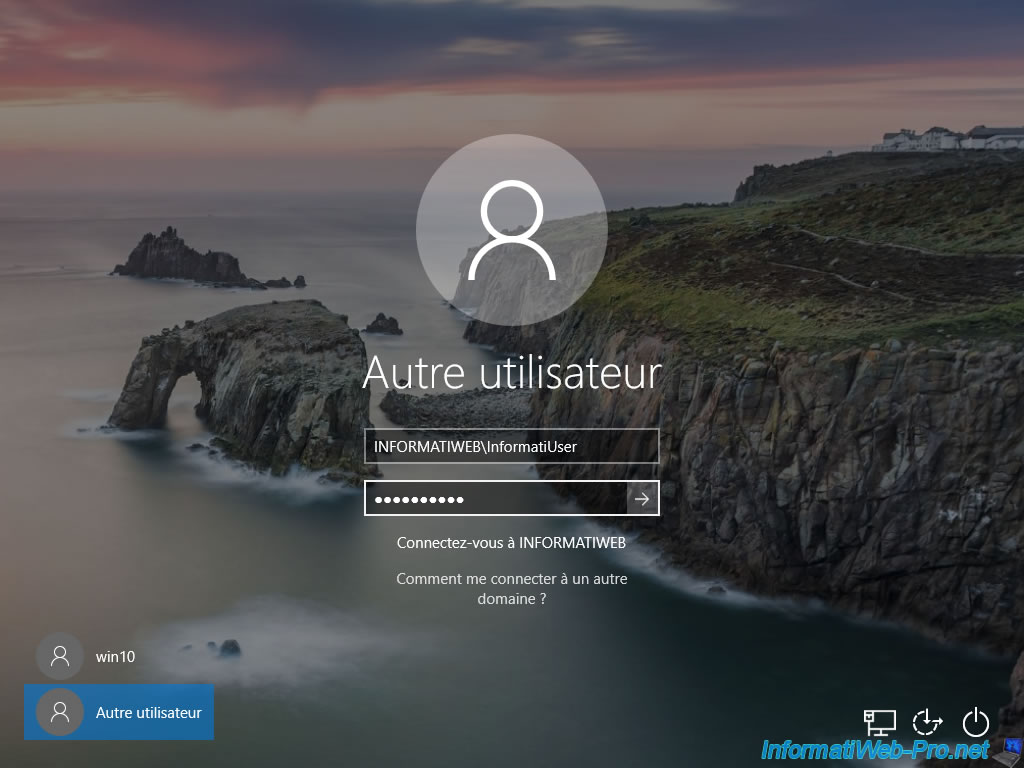 In the control panel, select the small icon view.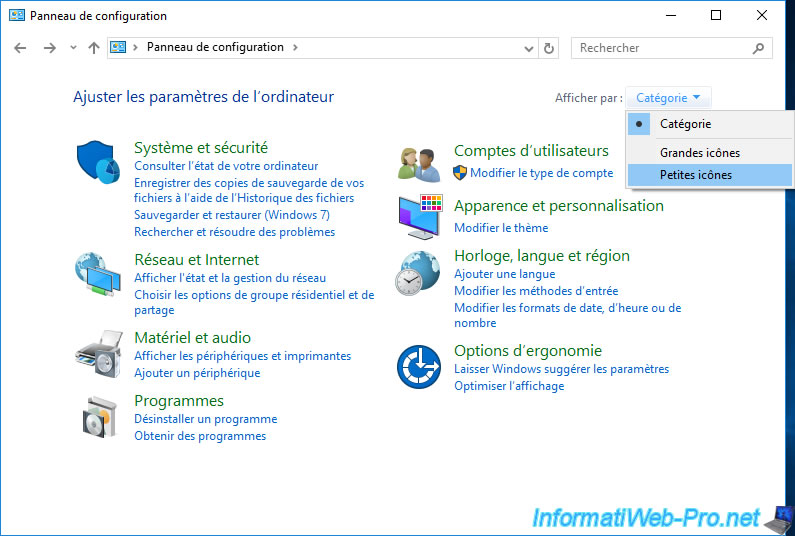 Click on : RemoteApp and Desktop Connections.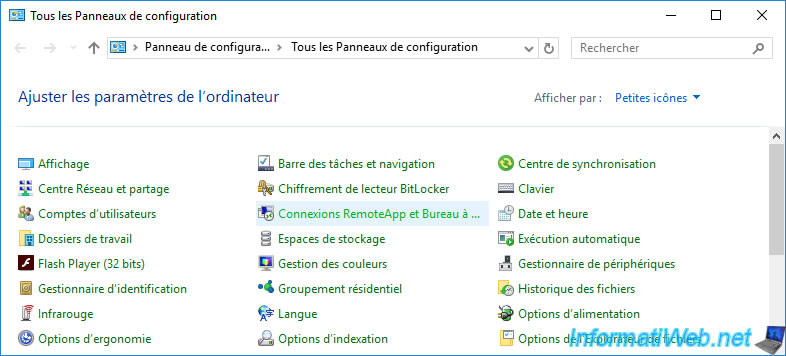 Access to RemoteApp applications is well configured.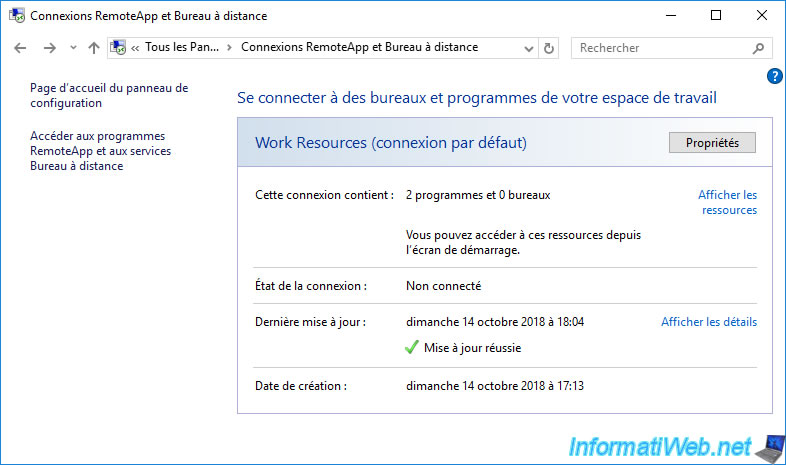 5. Launch a RemoteApp program
When you launch one of the RemoteApp programs from the start menu (or the modern interface in Windows 8 and 8.1), you will see a "RemoteApp" window displayed while connecting to the RDS server.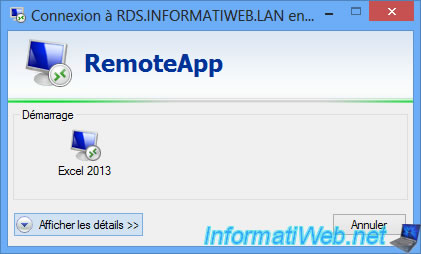 Then, the RemoteApp program will appear.