Published on : 15 March 2014 at 19:06 UTC
By

Lionel Eppe
First you have to put the cd "Windows Server 2003" in your CD / DVD drive and boot on it. To do this, you must enter into the BIOS when booting the PC (It may be that you don't have to do it) by pressing "DEL" (sometimes "F12" or "F2").
Once you have booted on the CD, you will see a screen like this :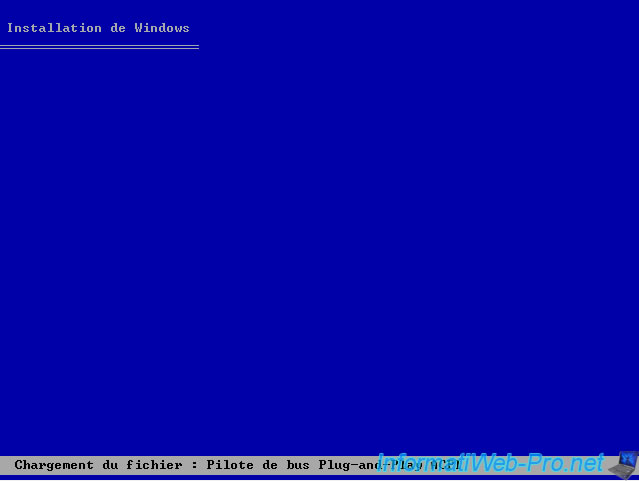 Press "Enter"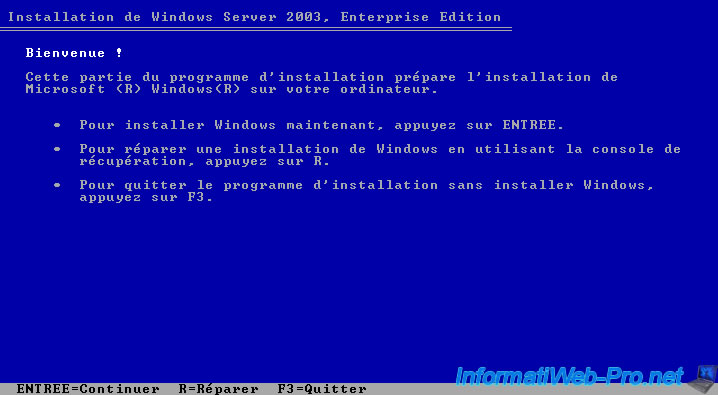 We accept the license agreement.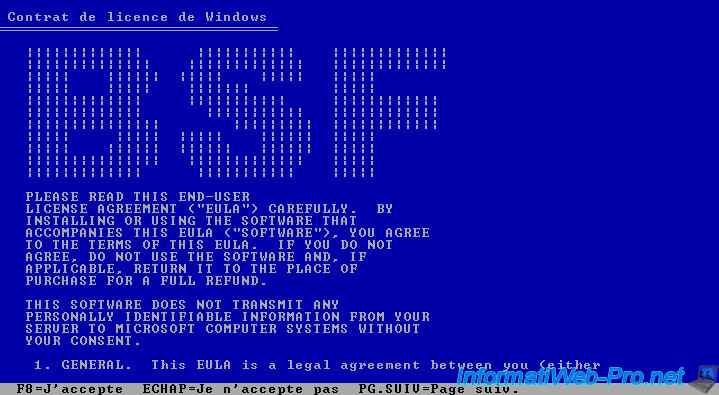 Here you can see that our hard drive is a new non-partitioned. Be aware that Windows server is something very sophisticated and there are many features to it is therefore advisable to put at least 2 partitions. One for the OS (Operating System : Windows Server 2003 in this case) and the second for backups Ghost (check the Norton Ghost tutorial if you don't know what is it)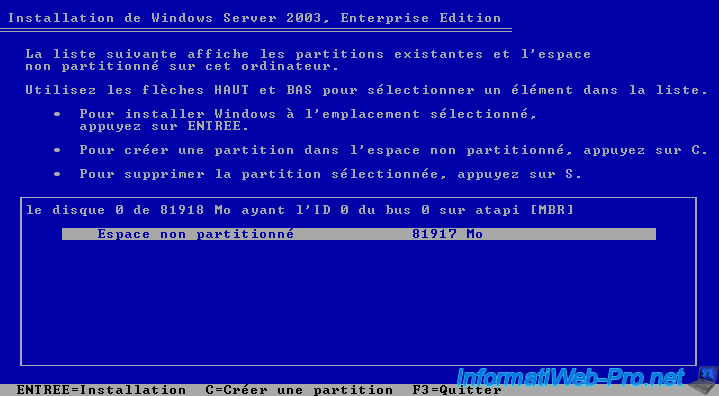 We did half and half to have space for Ghost backups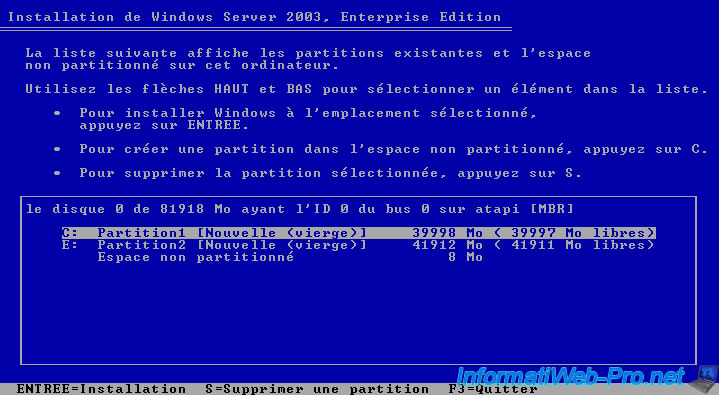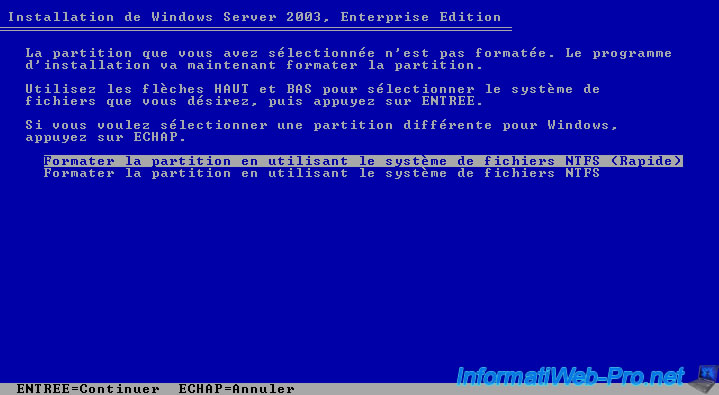 The installation CD formats the hard disk (actually it just clears the FAT is the file table for those who know) and creates the NTFS file system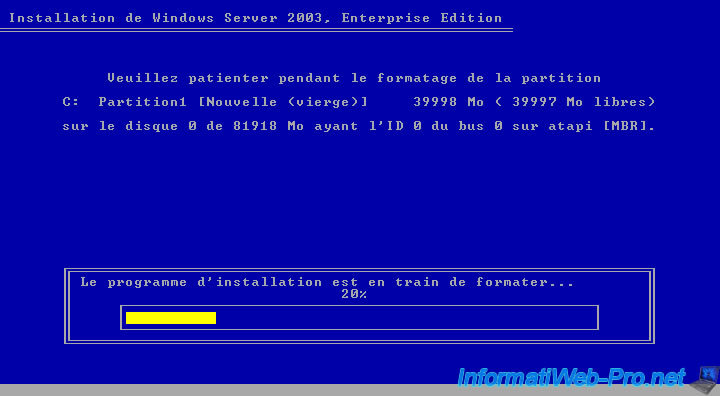 Then, copy the installation files that will be used during the restart at the end of the copy.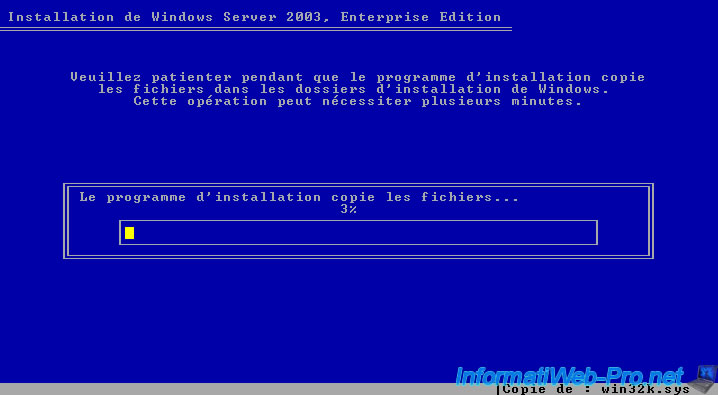 During startup you see the bootscreen of Windows (but in fact it is the installer that load installation files)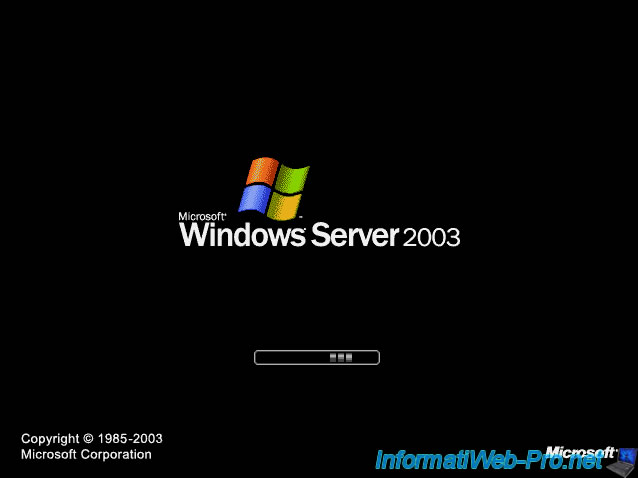 The installation of "Windows Server 2003" begins.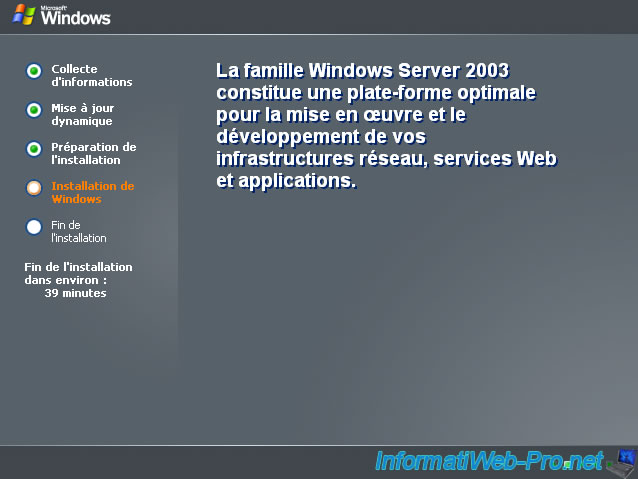 During installation it will ask you to configure the "Regional and Language Options". They are mainly used for the keyboard layout. It's important to configure them during installation because all users you create will be created from the default profile.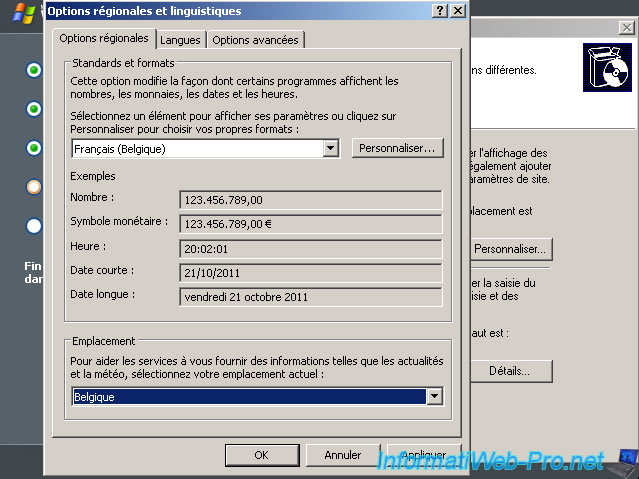 To configure the keyboard layout, click "Details".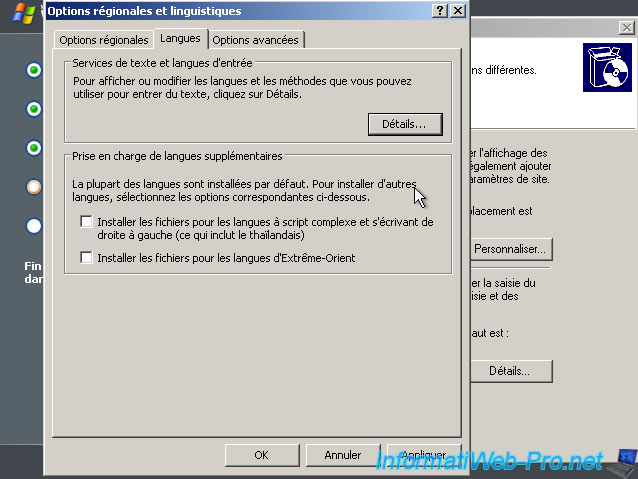 Select language and country of your keyboard.
Click OK to add it.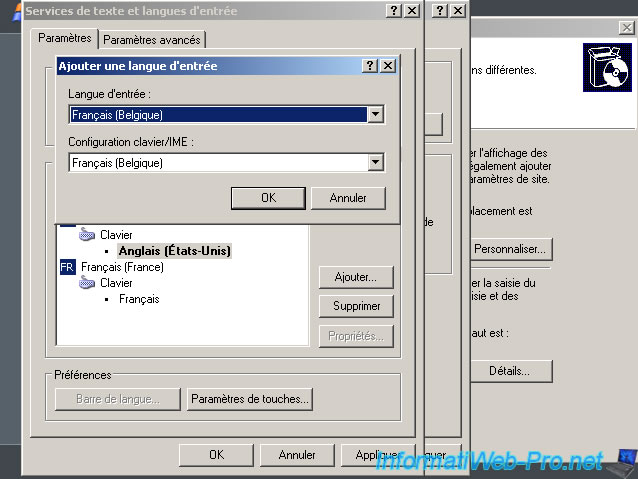 Once added, it must be selected so that it's by default.
Finally, close the window by pressing OK for each.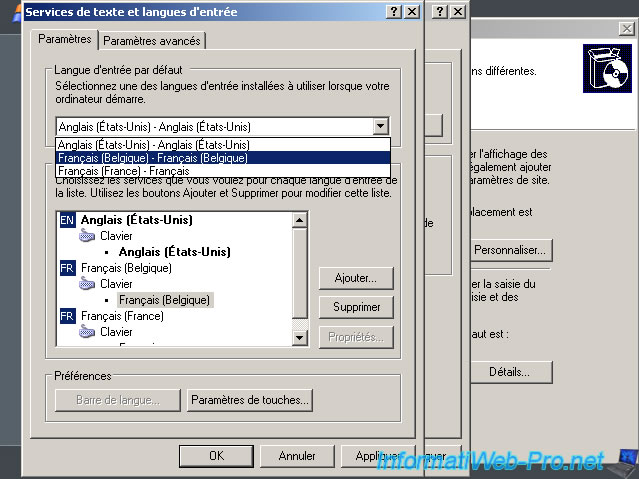 And you see that the keyboard formats and languages ​​have changed. Click "Next".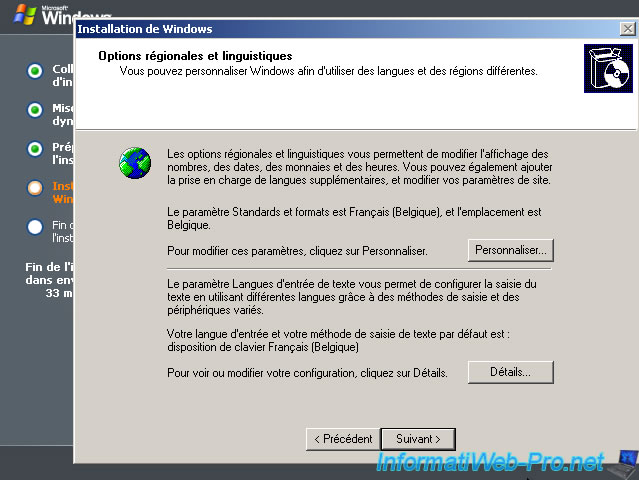 Enter a name and an organization. (You can obviously invent them)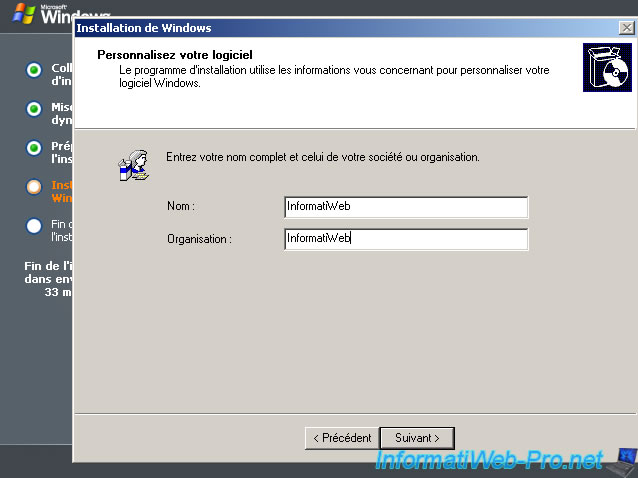 Enter your serial number. (This software is paid and protected by copyright)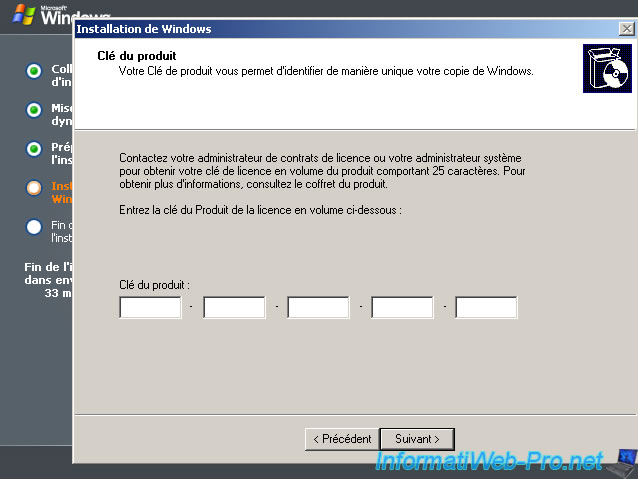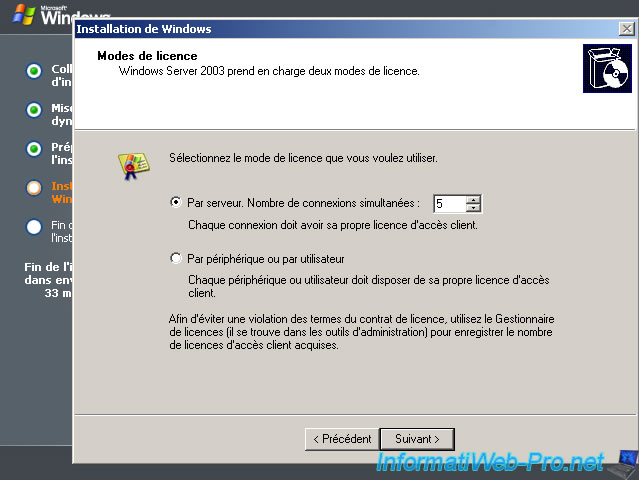 Enter a password complying with safety rules or leave it blank, but don't leave it blank if you use this server in production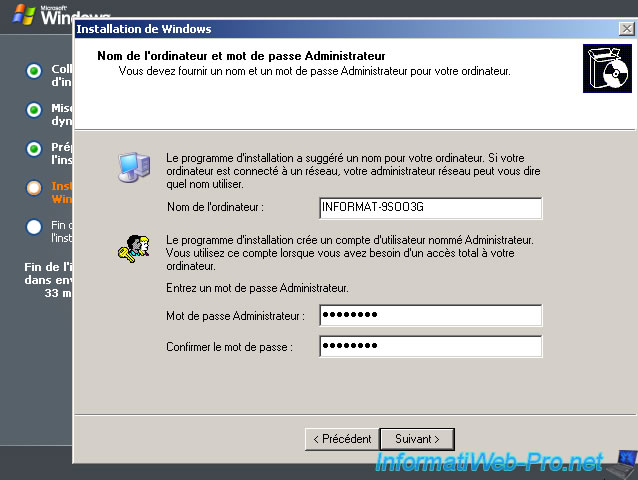 The installation continues ...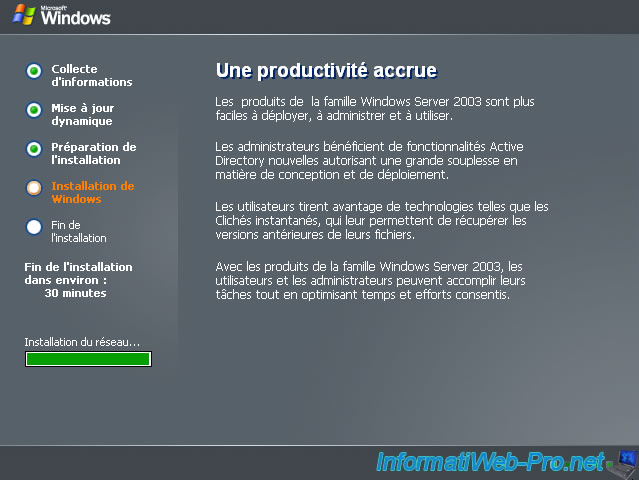 Once installation is complete, the computer will restart and you will have a screen similar to this :
Press CTRL + ALT + DEL.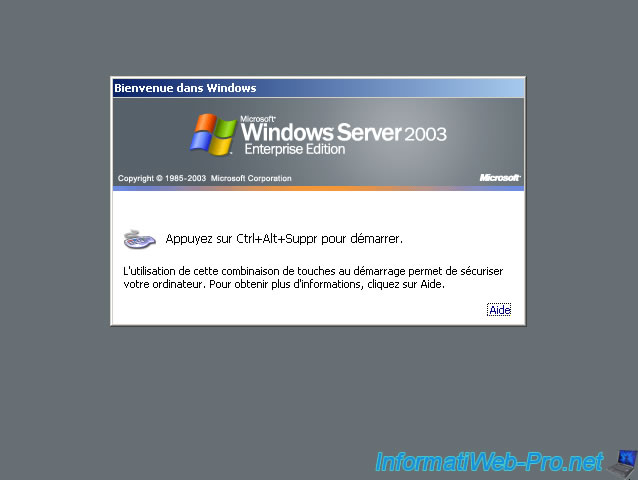 Then log in with the Administrator username / password you set during installation.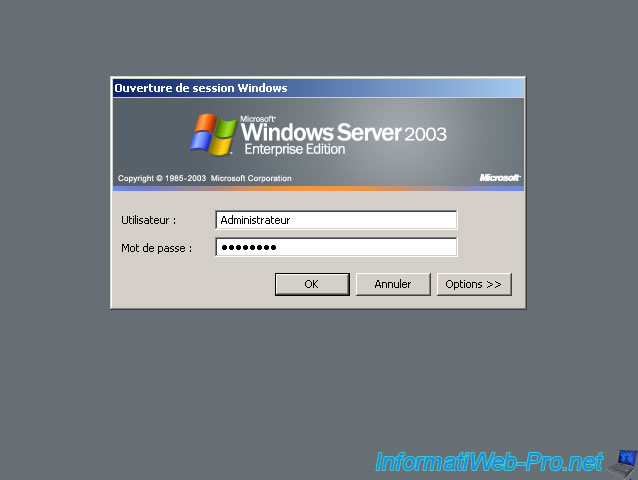 Once connected, you will have this window that opens automatically. You simply click "Add or remove a role".
One very important thing is that on a "Windows Server" should never leave in the middle of an installation because it creates problems later. It's for this to be done Ghost images periodically and while at it, make a change before each installation or role ...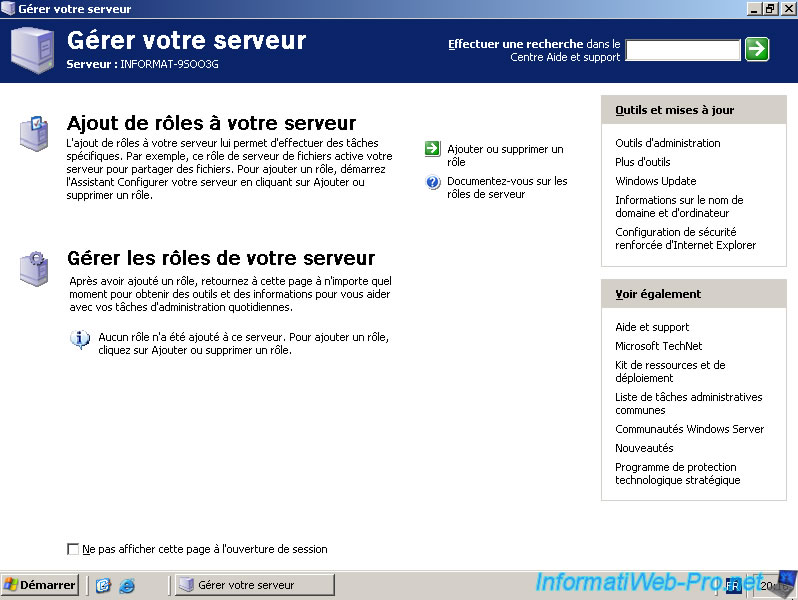 And last thing to know is not the case with a conventional Windows as "Windows XP" is a "Windows Server" must always be a reason to stop or restart.
For example : installation of such software and such software, drivers, or bug server, or other.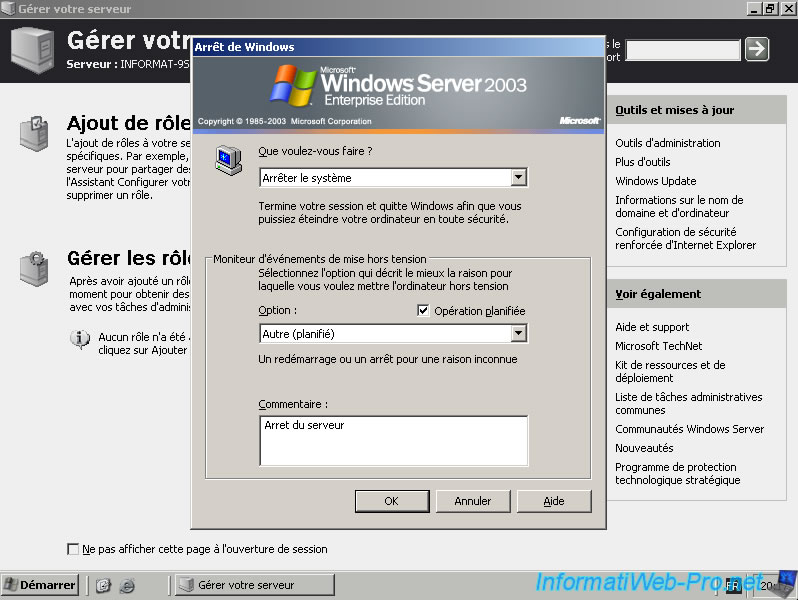 Here is your 2003 server is now installed.
For more tutorials, check the Windows Server 2003 category.